Gordes is 30 minutes from
Avignon
, 2h 40m  from Paris by TGV and one hour from the capital by plane, 45 min from the Marseille-Provence Airport in Marignane and two hours from
Nice 
and the Riviera.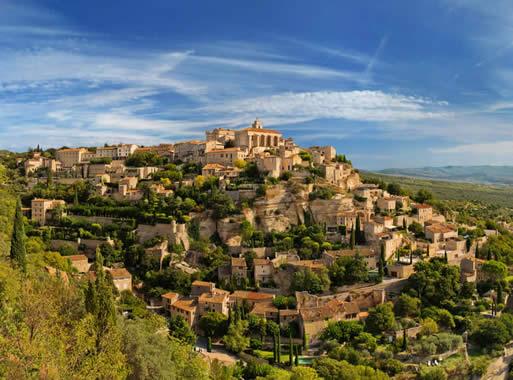 At the top of Gordes, you can see the fortified castle.

The

castle was re-enforced in 1123 to become a "nobile castrum". The castle was partially rebuilt in Renaissance style in 1525.

Gordes is 30 minutes from Avignon, 2 hours and 40 minutes from Paris by train and one hour by plane. It's about 2 hours from Nice and the Riviera.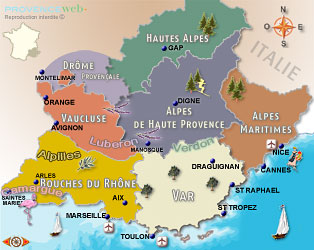 Built on the foothills of the The
Vaucluse
Mountains, facing the Luberon, Gordes is one of the most well-known hilltop villages in the region.
The stony 
Bories Village
, where all the buildings are constructed entirely of dry stone walls (below), is just a few kilometers away from Gordes, in Provence .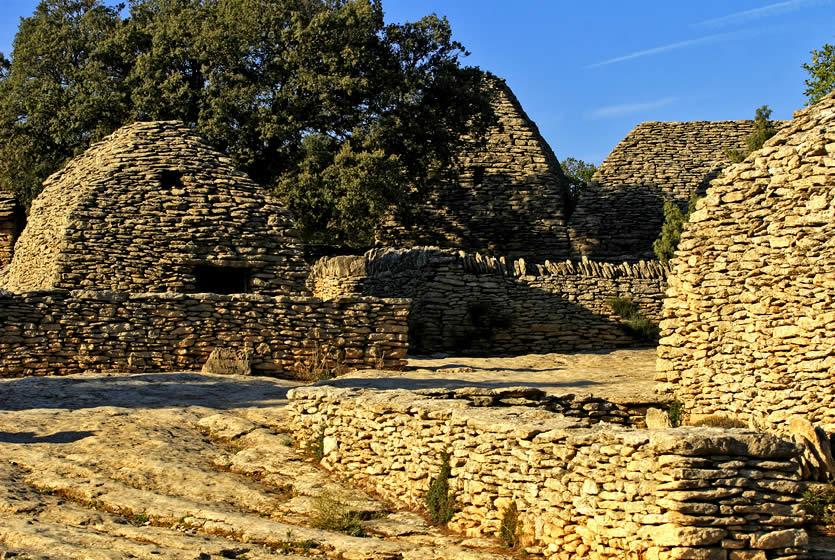 Many artists have stayed in the village of Gordes including: André Lhote, Marc Chagall, Victor Vasarely and Pol Mara. Pol Mara was contemporary
Flemish painter
and a citizen of the city. You can visit the 
Pol Mara museum. He actually looks like Woody Allen.
There are plenty of cultural events in summer with its museums, festivals, art galleries, concerts and exhibitions. The biggest festival is the Gordes Music festival and there is also a wine festival. I like the White Penitents Chapel, The Sénanque Abbey (built in 1148) and the Savoy Gate.
Dr. EveAnn Lovero writes Travel Guides @ www.vino-con-vista.com
Dr. EveAnn Lovero writes Travel Guides @ www.vino-con-vista.com