Bartolomeo Ammanati's Fountain of Neptune (1575) is located in the Piazza della Signoria.
It is my favorite fountain in Florence and it depicts the Roman god of the sea surrounded by water nymphs and was built to commemorate Tuscan naval victories.  The face of the large figure of Neptune bears a resemblance to Cosimo I. Ammanati worked for Duke Cosimo I and served as an architect on the Pitti Palace.
Beneath the statue there is a coach drawn by seahorses.
The edge of the fountain is surrounded by bronze figures of Naiads, Tritons and Satyrs.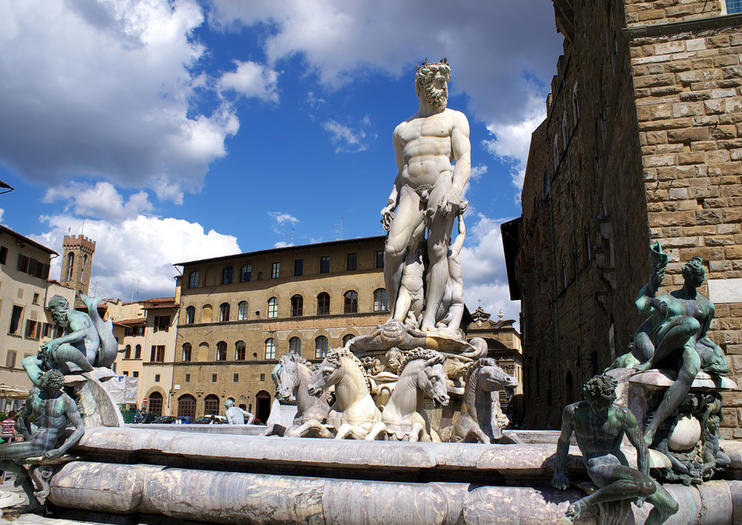 The lion at the base of the statue represents the Florentine Republic.
Dr. EveAnn Lovero writes Travel Guides to Italy and Vino Con Vista Travel Guides can be purchased at these sites
To learn more about Florence read www.vino-con-vista.com Travel Guides.