New Orleans is one of America's most unique cities: jazz, Cajun cuisine, and outrageous Mardi Gras celebrations.
Mardi Gras will be a little earlier in 2020 when Fat Tuesday falls on February 25th.
Follow this link for more information:
https://www.nola.com/entertainment_life/mardi_gras/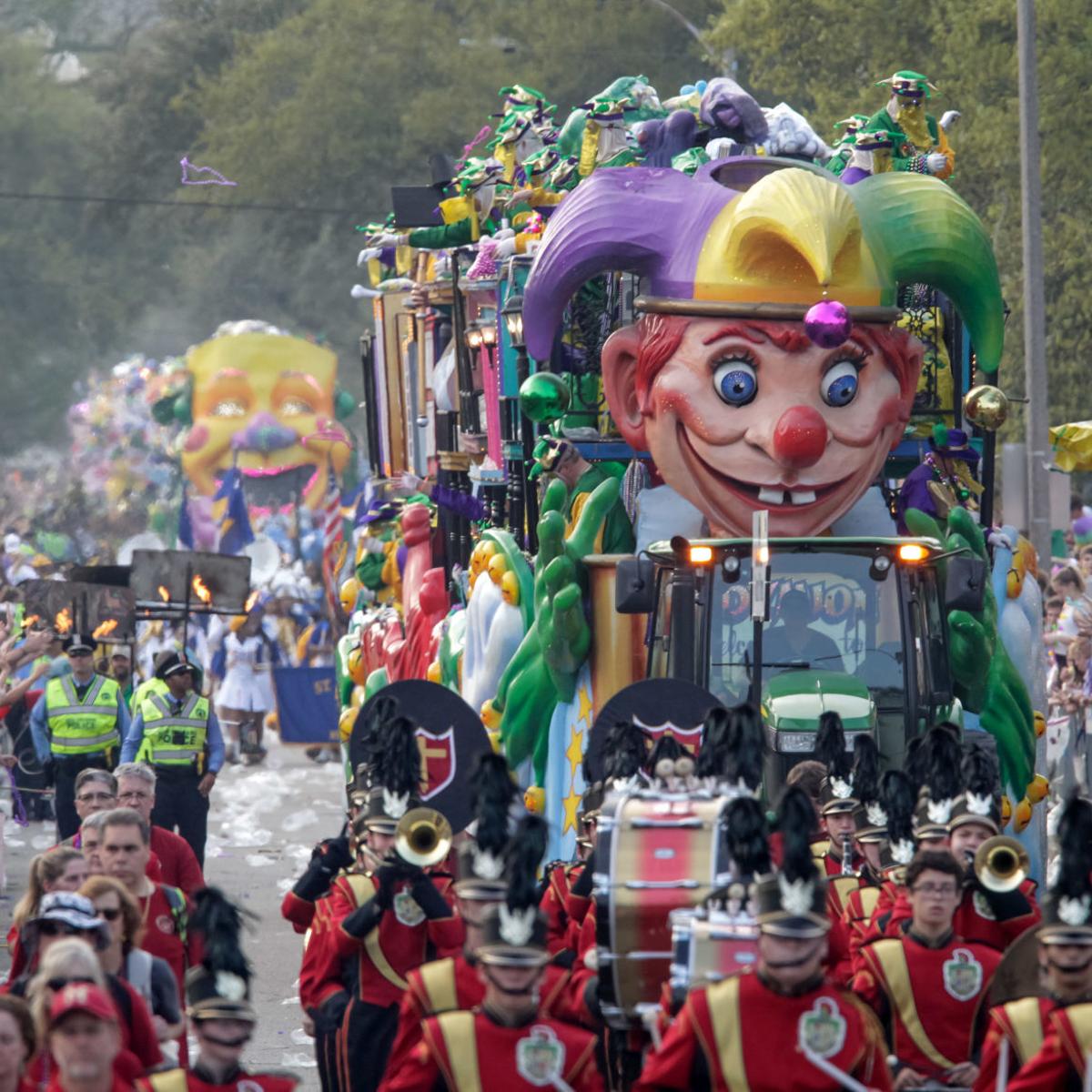 The picturesque Vieux Carre in New Orleans is the delightfully historic French Quarter, the Crown Jewel of New Orleans. The French Quarter is one of NOLA's most historic neighborhoods. You'll find legendary restaurants including:.  Antoine's. Arnaud's. Galatoire's. and Brennan's.
Get a hotel room in this little slice of heaven that can be found from the banks of the Mississippi River to Rampart Street. There are plenty of fantastic restaurants, antique shops and tourist attractions in this area.
New Orleans was founded in 1718 by the French Mississippi Company. It was ceded to Spain in 1763. Many of the historic in the French Quarter were built during the Spanish occupation.
Napoleon eventually sold the land to the United States in 1803 as part of the Louisiana Purchase. You can also visit the Chalmette Battlefield; site of the Battle of New Orleans between the United States and Great Britain. I also liked the plantation tour at Destrehan Plantation.
I love St. Louis Cathedral behind Jackson Square. It is North America's oldest cathedral (1720).  www.stlouiscathedral.org
The equestrian statue of Andrew Jackson sculpted by Clark Mills was erected in 1856. There are four identical statues in the US. I think I saw one of them is in Jacksonville Florida.
After you visit the Cathedral, stop at Cafe du Monde www.cafedumonde.com. Then, take a carriage ride around Jackson Square with a bag of  pralines to snack on. I think the horses get their energy from the pralines.
You can visit the Mardi Gras museum or check out the charming of artwork and make reservations for some Louisiana specialties like: Cajun fried-turkey sandwiches, grilled crawfish sausages, red beans and rice and king cake.
New Orleans has world-class restaurants, historic architecture and outstanding Jazz musicians!
Order some Cafe au Lait and hot beignets at Cafe du Monde. These fried doughnuts are brimming with powdered sugar.
The busiest time in the French Quarter is during festivals: JazzFest and
Mardi Gras.
Mardi Gras is a four day celebration in New Orleans that culminates on Fat Tuesday. Watch this video and get ready to join the parade through the Faubourg Marigny and French Quarter. You can reserve a private balcony on Bourbon Street for the Mardi Gras extravaganza:
New Orleans in the USA http://www.youtube.com/watch?v=nTYcgnqAzqE
Go to Bourbon Street and find notorious bars where you can order a delightful hurricane cocktail including:  Old Absinthe House, Lafitte's Blacksmith Shop, Johnny White's Bar and Pat O'Brien's.
Hop on the City Sightseeing Bus (www.citysightseeingneworleans.com), for a hop-on hop-off experience, or take the historic cable car that runs along St. Charles Avenue and visit the New Orleans' Garden District. There are historical antebellum mansions with porches and verandas, lush gardens and magnolia trees.  The Garden District is bounded by St. Charles Ave., First Street, Magazine Street and Toledano Streets.
Shop along Magazine Street and visit the historic Lafayette Cemetery.
I love to visit New Orleans at Christmastime. When I stay in New Orleans, I love to stay at the Ritz Carlton in the Historic French Quarter. The Holiday decorations are amazing!
Make reservations for AFTERNOON TEA. 
The Davenport Lounge hosts Afternoon Tea 7 days a week, at either 11  a.m. or 2:30 p.m., with a local harpist providing a soundtrack on  Saturdays and Sundays.
Make plans to attend St. Louis Cathedral Concerts during the holidays. "Throughout the month, some of the city's greatest musicians, representing genres as varied as jazz, indie folk, zydeco, and gospel, put on shows in St. Louis Cathedral, situated in the heart of Jackson Square. These free holiday concerts are open to the public and generally last for about an hour."
I love the LUNA Fête light show during the weekend of Dec 12-15. The LUNA Fête light show will illuminate part of the New Orleans Central Business District, on and around the Lafayette Square, located close to the French Quarter.
Another luxury option is the Four Seasons. Some of the other interesting hotels include: the swanky new Maison de la Luz in the Warehouse district or Ace Hotel New Orleans next door.
New Orleans is a Foodie Haven. Check out: Marypop, Toups South or Toups Meatery.
The musical passion in New Orleans is unrivaled. Go to Preservation Hall or the Jazz Playhouse in a hotel lobby on Bourbon Street. There are so many interesting historic places in New Orleans to check out so follow this link for ideas:
http://en.wikipedia.org/wiki/National_Register_of_Historic_Places_listings_in_Orleans_Parish,_Louisiana
Dr. EveAnn Lovero writes Travle Guides @ www.vino-con-vista.con
m
Related articles