Lisbon Portugal is an incredibly beautiful city on the Tagus River. Portugal is one of the most beautiful countries in the world with a massive Atlantic Coastline!
The Lisboa Card is a sightseeing pass that helps visitors see Lisbon's attractions, saving them both time and money.
Free entry in 26 monuments, museums and attractions
Unlimited use of Lisbon's public transport, including metro, bus, tram, funicular and commuter train to Sintra and Cascais
10 to 50% discount in several services, including hop-on hop-off buses, river cruises and fado performances
Portugal has a number of UNESCO World Heritage Sites:
Cultural (16)
There are also many UNESCO side trips that are available from Lisbon.
I love the Cristo-Rei (Christ the King) monument overlooking Lisbon. It was inspired by Rio's famous Christ the Redeemer statue, the Cristo Rei (about 360 feet high) was erected in 1959.
Cristo Rei is open daily. Opening times: 9.30 am–6 pm (21 Sep to 30 Jun),
9.30 am–6.45 pm (1-14 Jul and 1-20 Sep),
9.30 am–7.30 pm (15 Jul to 31 Aug).
On 25 December opens at 2.30 pm; on 1 January opens at 10 am.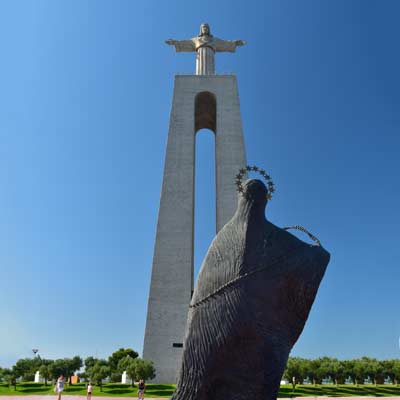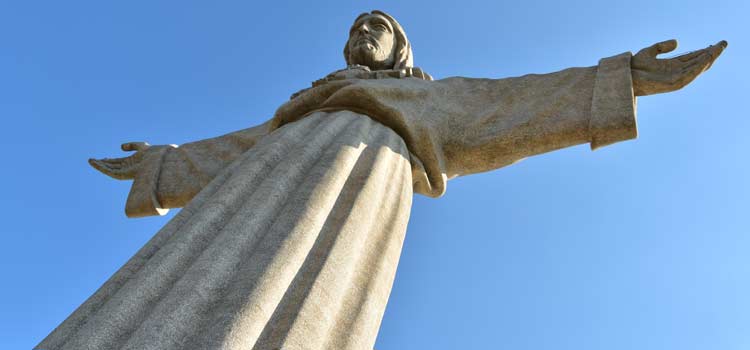 When you visit Lisbon, schedule enough time in Portugal to explore central Portugal's magnificent coast and charming villages. Visit the quaint streets of Sintra, a UNESCO World Heritage Site, known for the captivating Pena Palace. Then head to the coast where you can soak up the sun in the famous beach town of Cascais.
You can also schedule a day trip to
Fátima, Nazaré and Óbidos from Lisbon.
1. Visit the Sanctuary of Fatima, which celebrates the 1917 apparition of the Virgin Mary
2. See the Batalha Monastery, a UNESCO World Heritage Site
3. Admire beautiful views of the Atlantic Ocean from the Nazaré cliffs and explore the fishing town of Nazaré and the romantic medieval village of Óbidos
In Lisbon, there are so many beautiful sites. Stroll through Lisbon's historic cobblestone streets. Walk through the city's oldest quarter, the Moorish Alfama neighborhood and head over to the Miradouro da Senhora do Monte viewpoint, one of the best vantage points in the city. Visit Sé de Lisboa cathedral, Eden Theatre, and the famed Chiado neighborhood. See the scenic coast of Belém and a UNESCO-recognized monastery.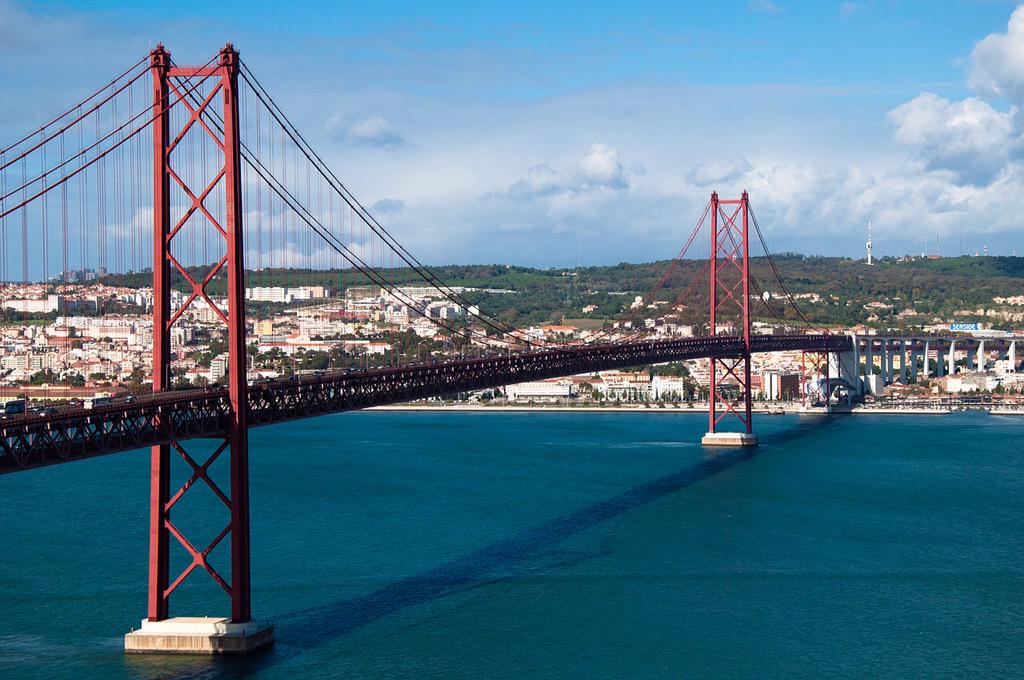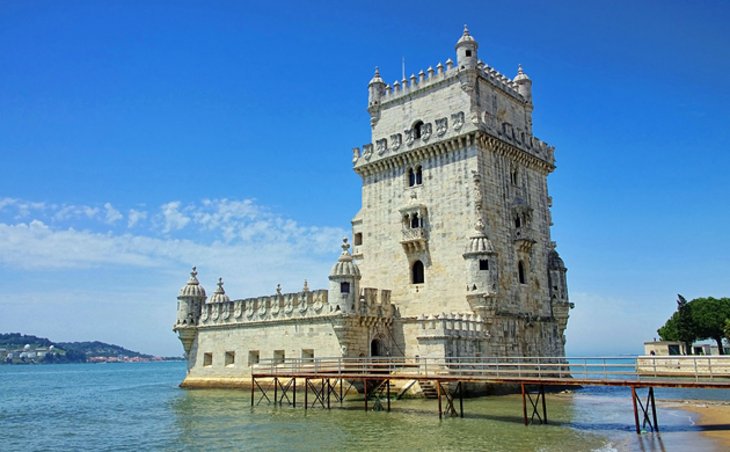 Lisbon has two sites listed by UNESCO as a World Heritage Site: Belém Tower and the Jerónimos Monastery. They were recently awarded a cultural UNESCO designation for Fado.
I love the Vasco de Gama Bridge and the monument to Christ the King. The Cristo Rei monument stands on the southern bank of the Tagus River, in Almada where Christ stands with open arms. This statue was inspired by the Corcovado Christ the Redeemer  monument in Rio de Janeiro.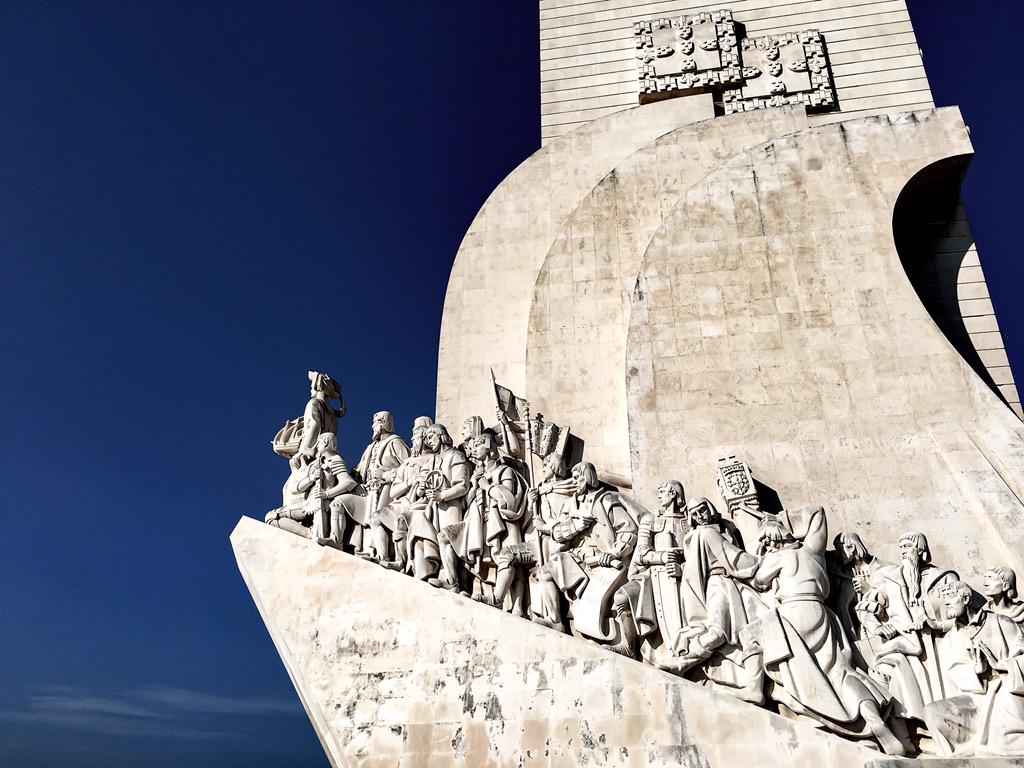 I also love the Monument to the Discoveries representing the the maritime Portuguese Explorers during the 15th and 16th centuries. Expeditions started in 1419  along West Africa's coast under Prince Henry the Navigator.  Bartolomeu Dias got to the Cape of Good Hope and entered the Indian Ocean in 1488. In 1588, Vasco da Gama led the first fleet around Africa to India. Methodical Portuguese expeditions started in 1419.
"Padrão dos Descobrimentos" (Monument to the Discoveries) is located on the northern bank of the Tagus River estuary; where ships departed to explore and trade with India and the Orient. This magnificent sculpture was conceived in 1939 by Portuguese architect José Ângelo Cottinelli Telmo, and sculptor Leopoldo de Almeida.
The Tower of Belem was designed to protect the Tagus Estuary from pirates, but it isn't the only castle in Lisbon.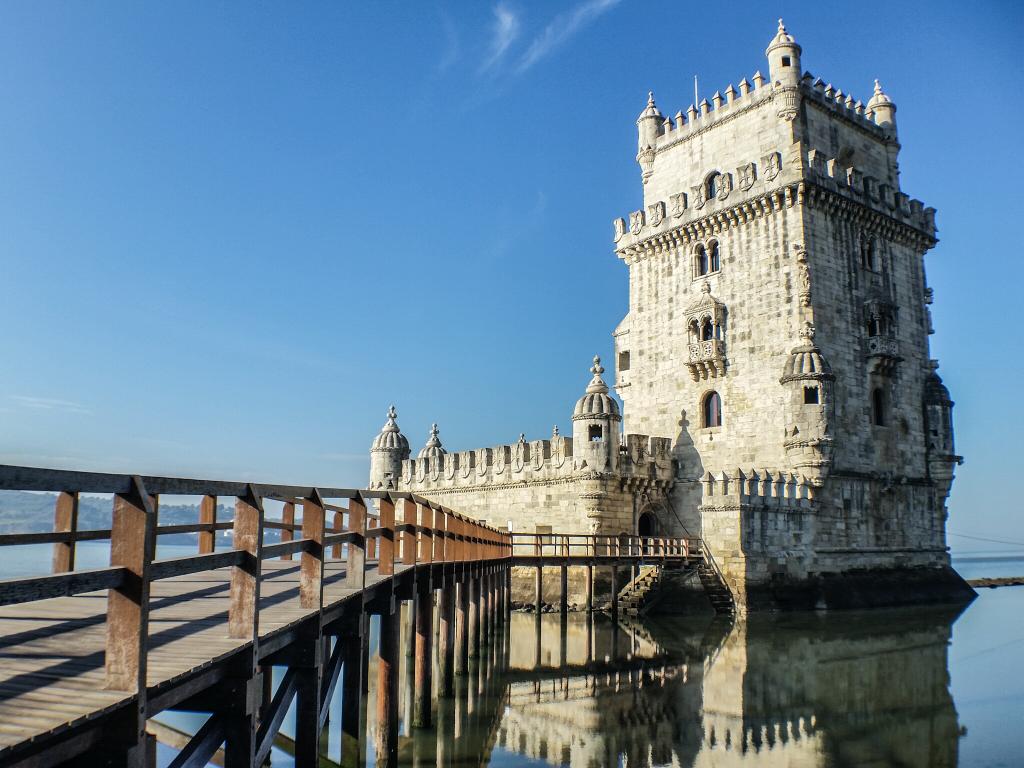 When I was in Lisbon, I had an opportunity to attend a Fado concert at ST. GEORGE'S CASTLE. From the millennium-old walls of the castle of Sao Jorge, I had a panoramic Vino con Vista view of this historic city.
I basically won the Fado lottery on this Vino con Vista adventure because I was introduced to Fado by listening to Carlos do Carmo. He belted out some incredible tunes. Most of the members of his Portuguese audience in Lisbon were singing along. He is like the Frank Sinatra or Elvis Presley of Fado.
The Castle of Sao Jorge was an outstanding concert venue. taking hilltop venue overlooking the city of Lisbon and the Tagus River.
This was my first exposure to Fado. Many Fado lyrics are drawn from poetry. I liked the mournful music so much, that I bought a Carlos do Carmo CD at the concert. Watch this video to see him in concert: http://www.youtube.com/watch?v=V66wB4aomvI&feature=related
Historians concur that Fado is a "multicultural blending of melodies by Portuguese  sailors, African slave songs and ancient Moorish ballads." Fado songs are usually performed by a solo singer, male or female. The solo singer is traditionally accompanied by a wire-strung acoustic guitar and the Portuguese guitarra (a pear-shaped lute with twelve wire strings).
Portugal has numerous Fado venues where you can hear the soulful music. There is a Fado Museum in Lisbon.
Fado is Lisbon's traditional music genre.  This "distinctive melancholic form of traditional singing, accompanied by  classical and Portuguese guitars has themes associated with passion, fate and regret."
On November 27, 2011, Fado was inscribed in the UNESCO Intangible Cultural Heritage Lists. UNESCO is interested in protecting cultural traditions; Intangible Cultural Heritage includes "traditions and skills passed on within cultures."
UNESCO describes Fado as the "urban popular song of Portugal":
"Fado is a performance genre incorporating music and poetry widely practiced by various communities in Lisbon. It represents a Portuguese multicultural synthesis of Afro-Brazilian sung dances, local traditional genres of song and dance, musical traditions from rural areas of the country brought by successive waves of internal immigration, and the cosmopolitan urban song patterns of the early nineteenth century." (UNESCO) For more information visit UNESCO's website here
Furthermore, Lisbon won The Academy of Urbanism's "European City of the Year 2012."  The organization was impressed with "Lisbon's development of the River Tagus waterfront (now home to the annual Festival dos Oceanos) and the revival of Mouraria, one of the city's typical historic quarters. Lisbon has successfully managed to sustain its classical and modern architecture. There was a tremendous amount of rebuilding after the great earthquake of 1755."
The Academy  of Urbanism is "an autonomous, politically independent organisation whose goals are the recognition, learning and promoting of best practices in urbanism."
Here's a great video to watch before you plan your trip to Portugal: http://youtu.be/qt-T6Zbry98
When I was in Lisbon, I also did some side trips. I went to see Portugal's natural and architectural wonders of Sintra and Cascais from Lisbon.
I visited Sintra; an old pedestrian village that was founded a thousand years ago. The Greeks named Sintra the "Mountain of the Moon" and today is still a true fairy tale village. It has been a UNESCO world heritage site since 1995.
The remarkable Pena Palace, dates back to 1839, when King Ferdinand II bought the ruins of the Monastery of Our Lady of Pena and started to adapt it for use as a residence according to his romantic taste.
Visit Estoril Castle. Estoril is a stylish and fashionable Portuguese beach resort that is situated on the beautiful coastline that extends to the west of Lisbon.
We drove along the Atlantic Coast to Cascais; a former fishing village that gained fame as a resort for Portugal's royal family in the late 19th century and early 20th century. Cascais was the summer retreat of the Portuguese nobility, and today the town is an elegant fusion of decorative 19th-century architecture and modern tourist facilities.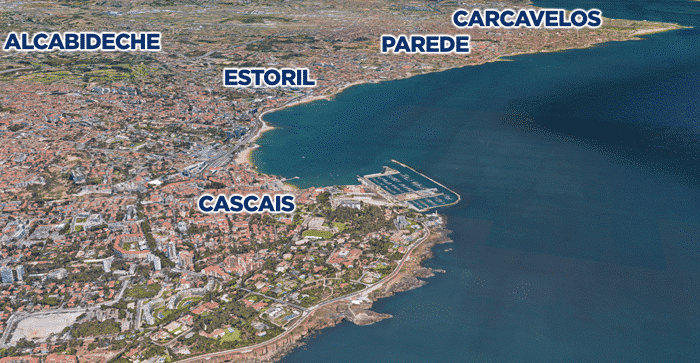 I also visited, Óbidos and Nazaré from Lisbon. Fátima is one of the Christian religion's most significant pilgrimage sites. In 1917, some children saw an apparition of the Virgin Mary (Our Lady of Fátima).
Then, I visited the small medieval town of Óbidos,traveled to the the seaside village of Nazaré and admired the ornate architecture of the UNESCO World Heritage-listed Batalha Monastery.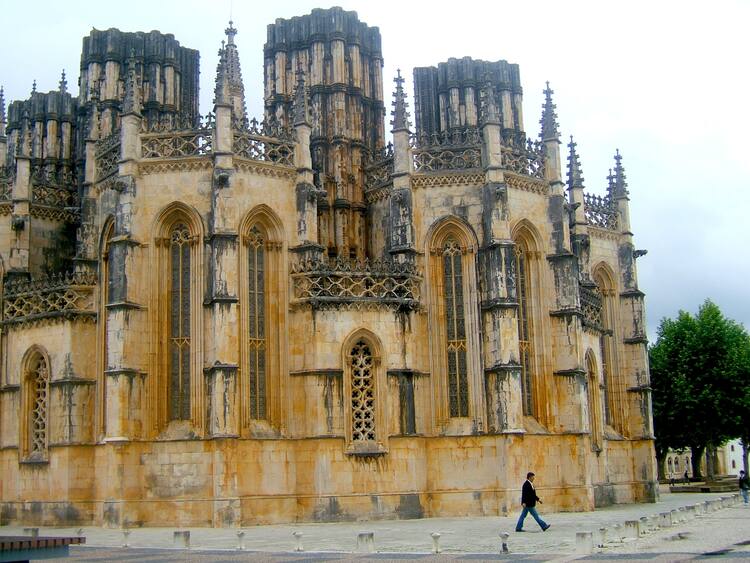 Dr. EveAnn Lovero writes Travel Guides @ www.vino-con-vista.com
Related articles