Sant'Andrea delle Fratte is located on via Sant'Andrea delle Fratte.
This church is dedicated to St. Andrew. The name St. Andrew of the Thickets is derived from the fact that this church was built in the northernmost part of Rome in the 12th century in an area of wild "thickets" or countryside.
It was originally the national church of the Scottish people in Rome. In 1585, Pope Sixtus V donated it to the Friars Minor of Saint Francis of Paola. I love the Chapel of the Madonna.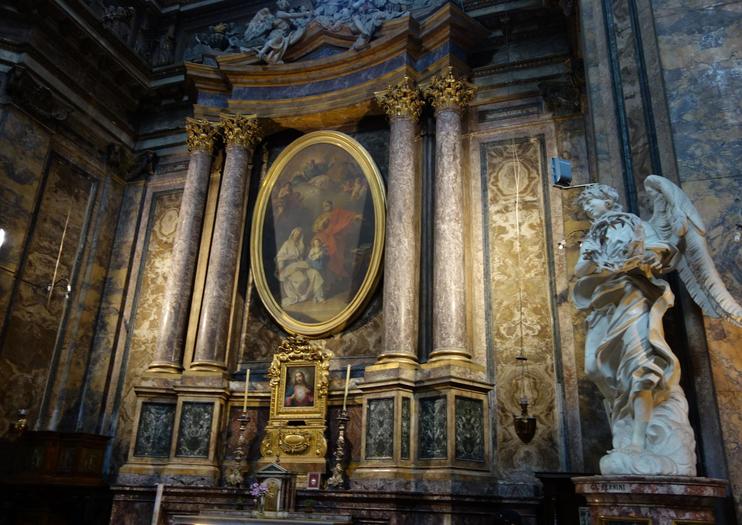 Borromini partially rebuilt the church in the 17th century.   Francesco Borromini is responsible for the apse, the tambour of the cupola and the square campanile with four orders. After his death, the project was completed by Mattia De Rossi.
The angels were moved to the church in 1729.  There are angel caryatids (supporting columns) in the bell-tower. They have with flaming torches that resemble ice cream cones.
Dr. EveAnn Lovero writes Travel Guides @ www.vino-con-vista.com
Related articles