I love the Uffizi Gallery in Florence Italy!
The Hall of Botticelli is particularly impressive, as it houses two of the most famous paintings in the world: the Allegory of Spring (Allegoria della Primavera) and the Birth of Venus (Nascita di Venere).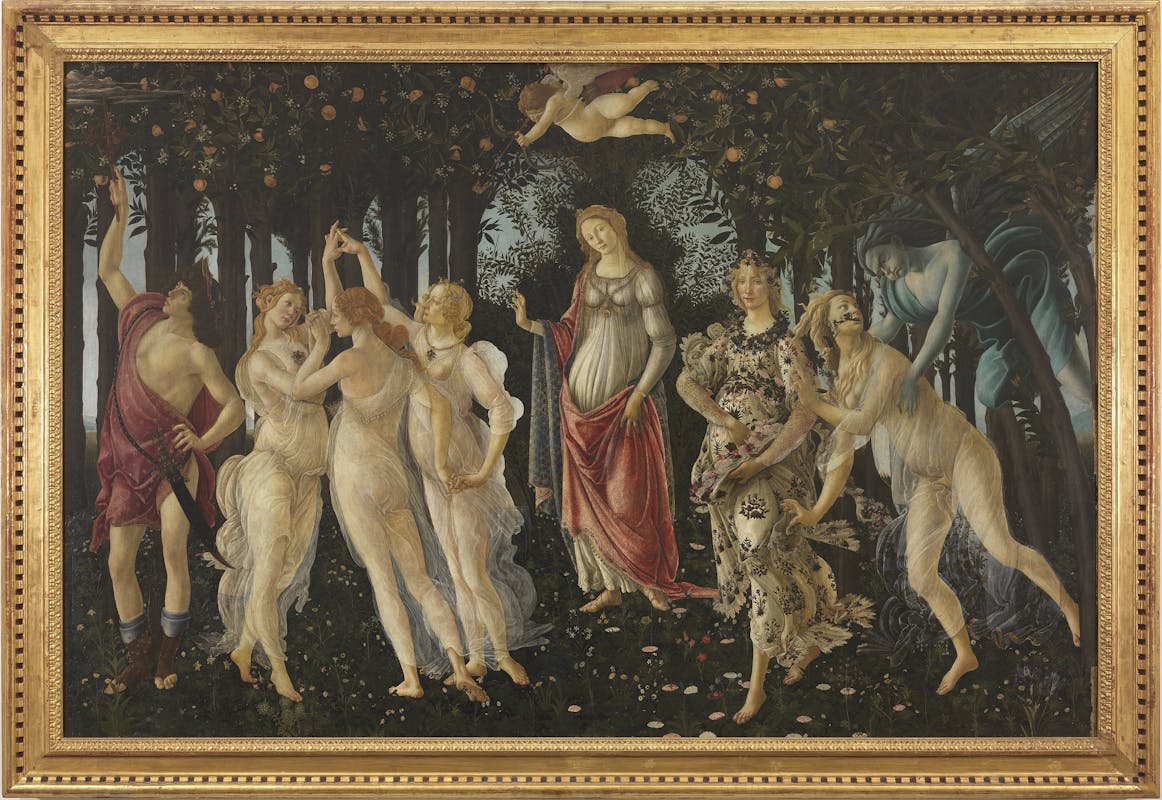 Privera (Spring) by Botticelli
The Uffizi contains the highest concentration of Renaissance art in the world. The Uffizi Gallery Museum is divided into rooms dedicated to different artistic periods.
The Renaissance Halls feature paintings of Masolino, Masaccio, Paolo Uccello, Fra Angelico, Filippo Lippi and Piero della Francesca (including the famous Portraits of the Duke and Duchess of Urbino).
The Halls of Caravaggio and of Caravagesques house world famous masterpieces such as the Bacchus and the Medusa, as well as paintings by Guido Reni.
There is a room dedicated to Leonardo da Vinci and houses his Annunciation and his Adoration of the Magi, along with paintings by Perugino and Signorelli.
The gallery is located along the Arno River in Florence Italy, a UNESCO World Heritage Site. The Uffizi owns about 4800 works of art including paintings, sculptures, tapestries, furniture and pottery. Go to www.googleartproject.com to see some of the magnificent works of art in the gallery. This website allows you to tour other galleries around the world. A true feast for any art lover. Admire seminal works by from the likes of Botticelli, Raphael, Titian, Da Vinci, Caravaggio, Masaccio, Piero della Francesca and many others.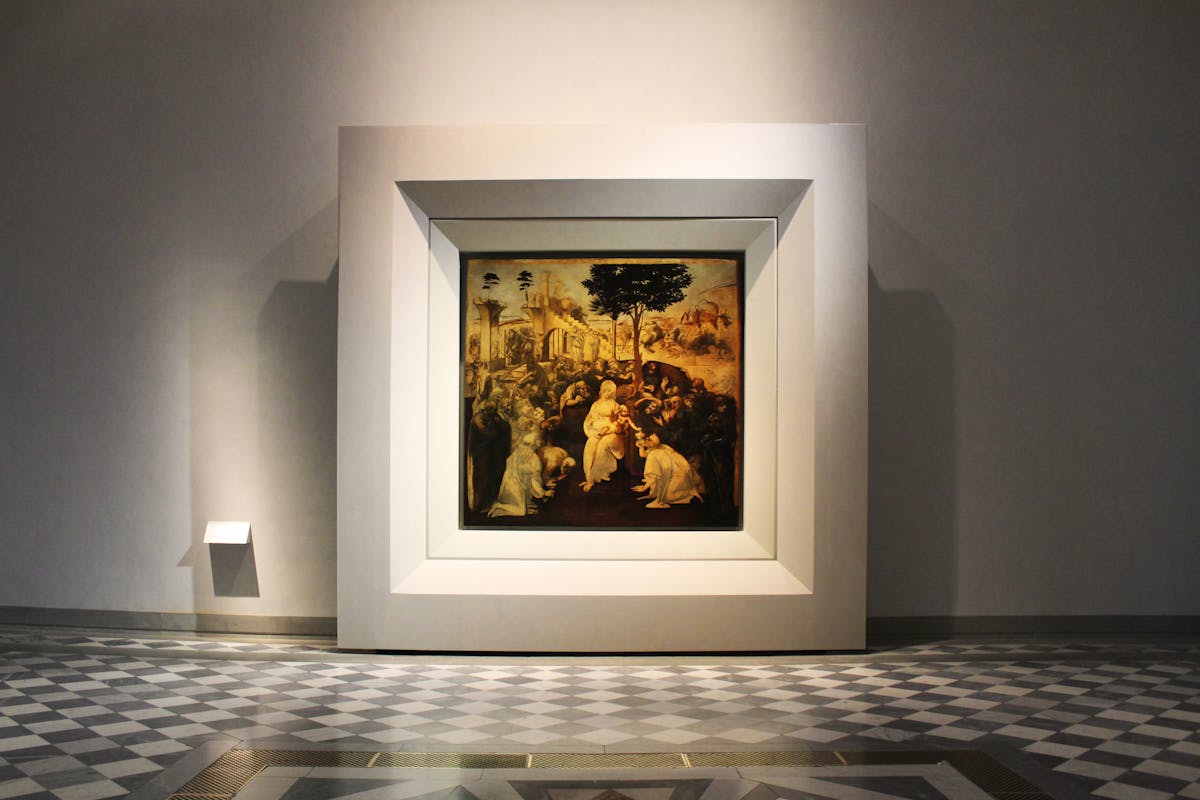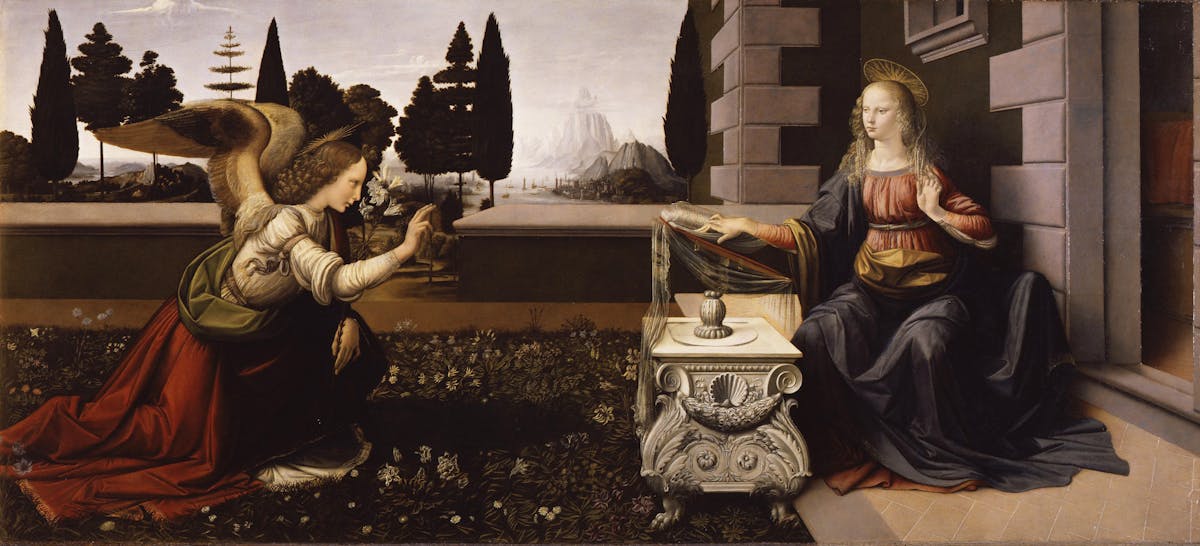 Gentile da Fabriano, Adoration of the Magi is shown above
The Uffizi building contains the gallery built for Cosimo I. It was created as a U-shaped administrative center of the Grand Duchy and was originally designed by Vasari in 1560. Vasari was the court architect and master of public works for the Medici family. It was linked to the Palazzo Vecchio to allow rulers to safely cross the city via the Vasari Corridor. Later, it was linked to the Loggia dei Lanzi by Buonatalenti. The Uffizi was opened to the public in 1769 by Pietro Leopoldo of Lorraine.
"Recently,  wi-fi was introduced so visitors can access information about the museum on their devices including: events and exhibitions, maps, tips and tidbits in Italian and English.
Evening openings have been scheduled from June until the end of the year: every Tuesday and Saturday, from 7 to 11 pm.
Book it: see here!  The first Sunday of every month is "Sunday at the museum" and the state museums are free for everyone!

To learn more about Italy read www.vino-con-vista.com Travel Guides.
Related articles