Foodies flock to Lyon, France. It is one of the largest cities in France and the cultural capital of the Rhone-Alpes This town is known more for its gastronomy than its landscape.
Historically, the city was the silk capital of the world and many restaurants opened to serve the hungry workers.
Tourists are awestruck by Lyon's culinary prowess. Paul Bocuse, is the father of nouvelle cuisine in this gourmet mecca. His family has been in the restaurant business since 1767.  His elegant namesake restaurant at 40 Rue de la Plage near Lyon has had three Michelin stars since 1965. A fresco of international chefs adorns the courtyard area of the restaurant. He even has his own wine.
Bocuse also owns four brasseries: Le Nord, Le Sud, L'Est and L'Ouest. He recently opened a hotel called DockQuest dockouest.com with 43 rooms and suites right next door to his Ouest Express (ouestexpress.com) restaurant.
Lyon had 20 Michelin stars in 2019. There is no shortage of Michelin-rated restaurants in Lyon:
Leon de Lyon at the Hotel de Ville has been in the chef Jean-Paul Lacombe's family since 1905. It is in the www.relaischateaux.com property and has two Michelin Stars www.leondelyon.com ; so does Nicolas Le Bec www.nicolaslebec.com.
Check out the wine bar and bakery at Rue Le Bec (43 Quai Rambaud, 33-4-78-92-87-87). For a breathtaking Vino con Vista view of Lyon, dine at Les Terrasses de Lyon at the Hotel Villa Florentine in Lyon.
Lyon's Main Market  is Halles de Lyon Paul Bocuse. The stalls are brimming with fresh food and French delicacies. Visit the Marche St. Antoine at Quai St.-Antoine and Quai des Celestins.
Lyonnais local wine will be served at many of the traditional bouchons: a Cotes du Rhone or Beaujolais made from Gamay grapes. A Bouchon serves traditional Lyonnaise cuisine like duck pate and sausages. Enjoy pork dishes, soft cheese and tasty beignets. Some of the Bouchons are actually certified and adhere to exacting standards. Try Café des Federations at 8 Rue du Major Martin.
Lyon's downtown shopping mecca is Rue de la Republique, a pedestrian-only cobblestone street with plenty of outdoor cafes and boutiques. You will find many Vino con Vista opportunities in this area!
Check out the stunning architecture and spectacular fountains.
Visit the opulent Opera House.
In December, Lyon has a spectacular Festival of Lights, Fetes Lumières. Artists and Architects illuminate public buildings throughout the city.
In Vieux Lyon, check out the secret passages called traboules. These indoor passages were originally used to transport silk so it wouldn't get wet. They connect streets in Old Lyon and are popular free tourist attractions.
The old medieval part of the city has charming cobblestone streets with buildings that are painted interesting shades of  yellow and red.
Lyon's most interesting churches are:
Basilica Notre-Dame de Fourvière
Basilique de Fourvière (Lyon) vue de la Saône (Photo credit: Wikipedia)
St.-Jean Baptiste Cathedral's astronomical clock will chime throughout the day at 12, 2, 3 and 4 PM.
This gorgeous cathedral was built between the 12th and 15th centuries. The Cathedral's facade (cathedrale-lyon.cef.fr) is lavishly decorated with: "25 gargoyles, 36 prophets and patriarchs, 36 martyrs and saints and 72 angels."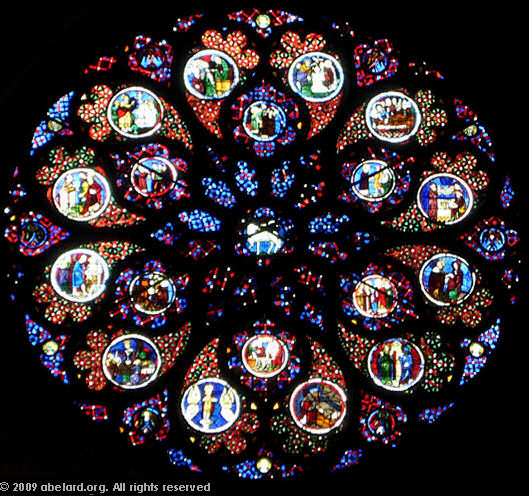 Visit Parc de la Tête d'Or known as Golden Head Park and Zoo.
At this botanical park, you can enjoy the rose gardens and meander through the zoo. Take a paddle boat ride for a spectacular Vino con Vista.
While you are in the vicinity, visit the Musée des Confluences in Lyon, France. In 2001, Prix won a competition to design the , sited at the end of a peninsula where the mighty Rhône and Saône rivers converge. The Guimet Natural History Museum, an interdisciplinary institution specializing in anthropology, ethnology, and the natural sciences, was attempting to recast its staid reputation. Following a long-standing national policy of decentralizing and democratizing culture, the museum was leaving the city center to spark urban renewal in a rust-belt zone with no trappings of cultural elitism.
Check out the archaeological Museum of Gallo-Roman Civilization, Musee Gallo-Romain de Fouviere Lyon and UNESCO Gallo-Roman Ruins.
The location of the museum is classified a UNESCO world heritage site. Meander through the remains of the Roman Theater.
According to UNESCO:
"There was a Gaulish settlement here as early as the 4th century BC, to the west of the line of hills bordering the Saône. Although the area was marshy at that time, the settlement played an important role in trading with Marseille.
In 43 BC Lucius Munatius Plancus, governor of the Roman province of Gallia Transalpina, founded a town known as Lugdunum on one of these hills, Fourvière; it was granted the high status of colonia by the Senate, giving it important fiscal privileges. With the reorganization of the provinces of Gaul in 27 BC it became the capital of Gallia Lugdunensis and the headquarters of the Imperial government. A network of roads was built spreading outwards from Lugdunum, a factor that contributed significantly to its economic and political supremacy.
English: Lucius Munatius Plancus was a Roman senator, consul in 42 BC, and censor in 22 BC with Aemilius Lepidus Paullus. (Photo credit: Wikipedia) Lugdunum had a special status, since it was here that the Council of the Gauls met annually. Delegates from all the towns in the three provinces came together at the sanctuary dedicated to Rome and Augustus on the slopes of the Croix-Rousse."
Here's a link to the UNESCO World Heritage Sites: http://whc.unesco.org/en/list//en/news/1049/en/list
Check out Lyon's trompe l'oeil Murals. Go to the tourist office to get a map so you can find over 150 trompe l'oeil pieces displlayed throughout the city of Lyon.
Book a room at La Cour des Loges at 2468 Rue du Boeuf www.courdesloges.com
Here are some helpful links to the New York Times related to Lyon:
Map
Related