I love the charming quintessential Fishing Village of Cassis. It is located east of Marseille in the department of Bouches-du-Rhône in the Provence-Alpes-Côte d'Azur region.
A great weekend getaway from Marseille; the distance between Marseille and Cassis is 16 km.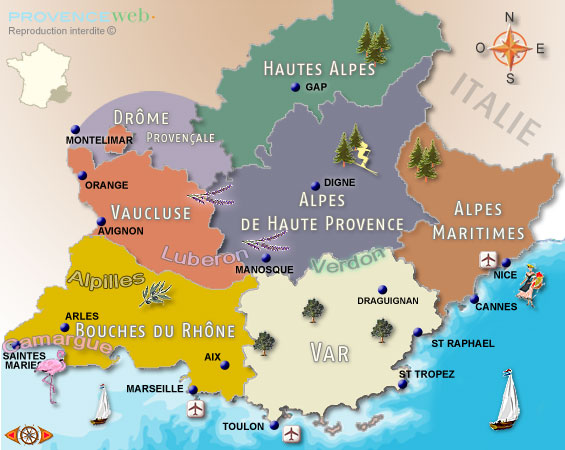 This is a spectacular Vino con Vista destination! This seaside village has 5 beaches. It was a favorite subject of Raoul Duffy and Henri Matisse.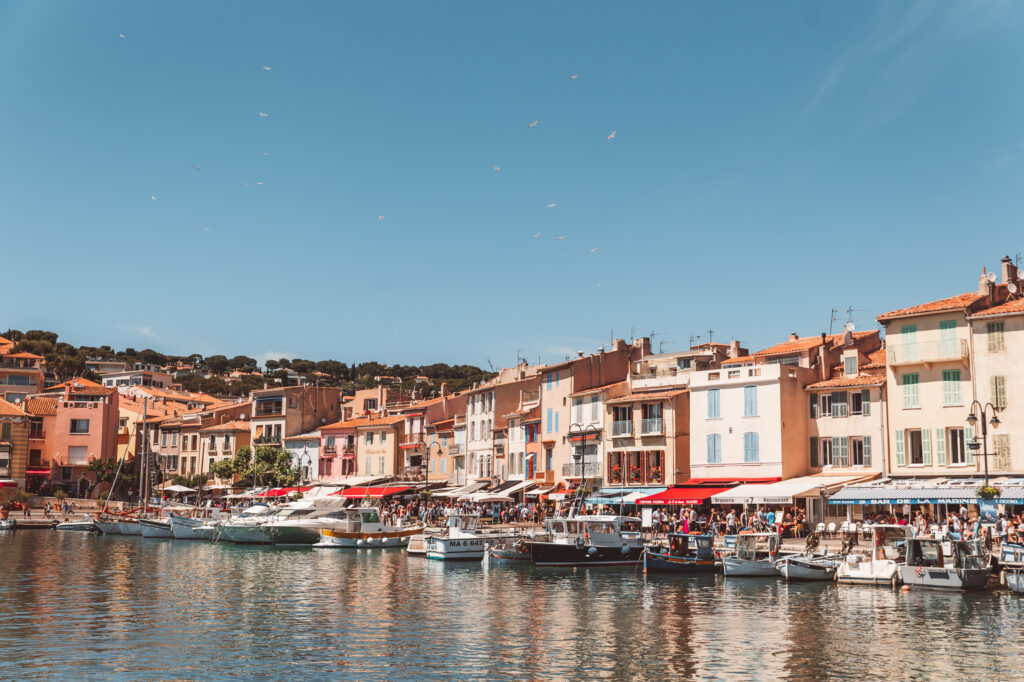 Take a scenic drive to from Marseille to Cassis, passing Cap Canaille, France's highest sea cliff, along the way.
This coastline in Southern France is known  as the French Riviera. 
Calanques National Park is a French national park located in Bouches-du-Rhône, in Southern France. At the harbor in Cassis, embark a small boat to cruise among the stunning Massif des Calanques, a wild and rugged terrain spanning 12 miles along the coast. This is one of France's great areas of natural beauty. The steep-walled inlets and bays of this national park are the geological marvels of southern France. Caves once inhabited by Neolithic man lie beneath the surface of these towering rock formations.
Marvel at the geological wonders of Calanques National Park.