Watch my Vino con Vista Rouen France Video to see inside this magnificent Cathedral:
www.instagram.com/p/B9CNqPHpFjW/
Rouen, capital of the northern French region of Normandy, is a port city on the river Seine. Important in the Roman era and Middle Ages, it has Gothic churches, such as Saint-Maclou and Saint-Ouen, and a cobble-stoned pedestrian center with medieval half-timbered houses. The skyline is dominated by the spires of Cathédrale Notre-Dame; painted over 30 times by French Impressionist Claude Monet.
The Tour Jeanne-d'Arc is the keep of the former Rouen castle, where Joan of Arc was tried for heresy. This is the only tower still standing from the early 13th-century castle built by Philippe-Auguste, where Joan of Arc was tortured and imprisoned.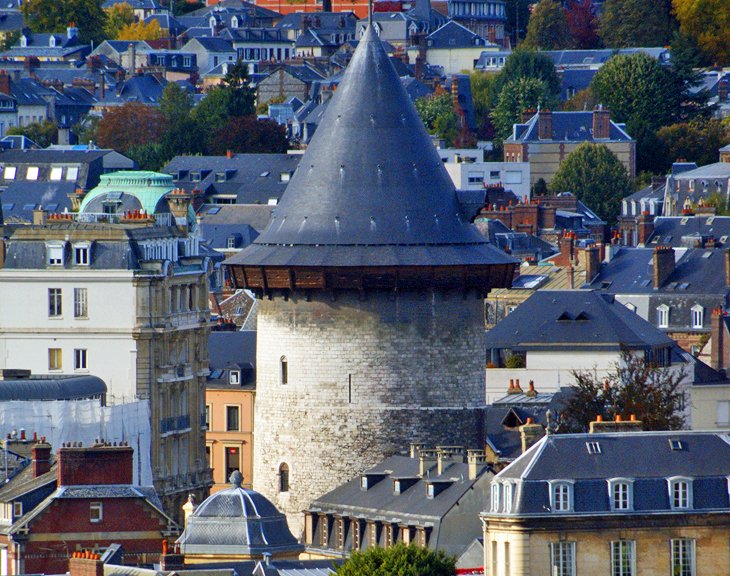 On the ground floor there is a copy of the manuscript of her trial. A spiral staircase leads to the upper floors, where the history of the castle and life of Joan of Arc are recalled.
You can also visit Place du Vieux-Marché, where Joan of Arc was burned at the stake in 1431.
There are some amazing sculptures on the Rouen Bridge.
Rouen is located in the Seine-Maritime Department of the northern coast of France; at the mouth of the Seine River in the Normandy Region.
I love the Viking statue on the Boieldieu Bridge in Rouen.