The dramatic beauty of the Pacific Northwest is legendary.  Leading roles in this natural drama are played by verdant coastal ranges and the rugged Cascade Mountains. Washington is the second-largest producer of wine in the country (California is #1), across a wide range of styles and quality levels. The number of  Washington wineries has increased 400% in the last decade, creating a multi-million dollar wine-tourism industry.
The Cascade Mountains form a massive barrier, keeping the eastern portion of Washington state very dry. This is where the bulk of the vineyards are located in Washington. Vineyards on the east side of the Cascades grow about 99% of Washington's wine grapes, and 13 of the state's 14 official AVAs/appellations are located here.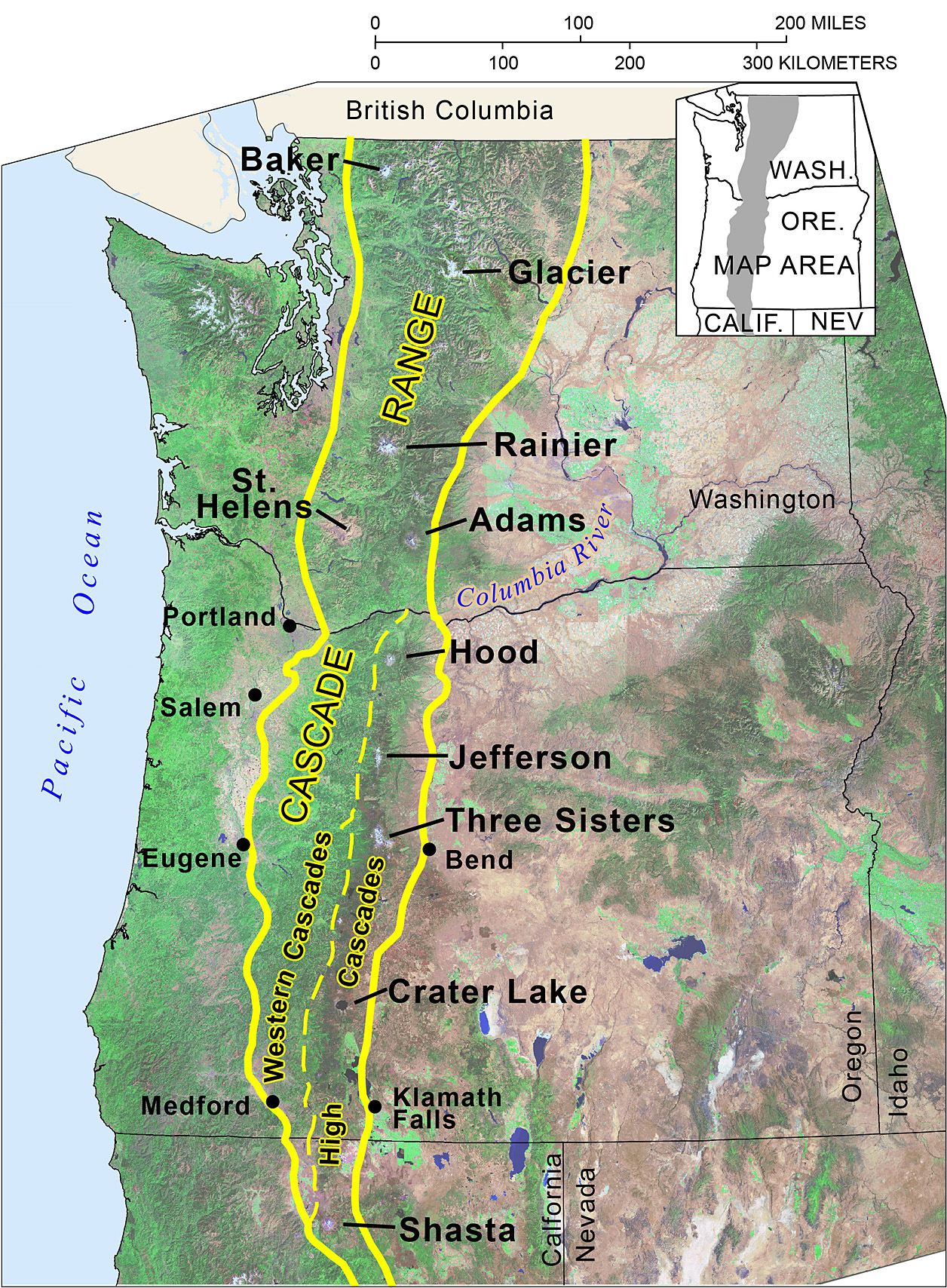 The Puget Sound AVA/appellation is the only officially recognized wine region on the west side of the Cascades. Very little moisture reaches the east side of these towering mountains and a "rain shadow" effect keeps more than half of Washington State's territory arid to semi-arid. The resulting dry climate combines with long daylight hours at this northern latitude to create prime wine-growing conditions in the lands of eastern Washington.  Vineyard canopies can be controlled by irrigation management and grapes can fully ripen here, bringing complex fruit flavors, good acid levels and pleasing aromatics to Washington wines.
The cost of land in Napa Valley or the Willamette Valley is quite a bit higher than in Washington. Napa grapes command very high prices so Napa concentrates on commercially-viable varietals like Cabernet Sauvignon, Merlot, and Chardonnay. Lower land costs in Washington have given grape growers and winemakers the freedom to experiment with different varietals and wine-making techniques.
Located on approximately the same latitude (46ºN) as some of the great French wine regions of Bordeaux and Burgundy, Washington State wine country now includes 14 federally recognized American Viticultural Areas (AVAs), commonly known as appellations.  Three of them share territory with Oregon State; one is shared with Idaho. Washington's 14th AVA – the Lewis-Clark Valley – is shared with Idaho.

I love this overview of  the many Washington's Wine Regions that I have visited including: the Columbia, Lake Chelan, Walla Walla and Yakima Valleys and some of their sub-appellations.
The relatively cool climate of the gorgeous Lake Chelan Valley is unique in Washington because most of the wine comes from much warmer wine growing regions. This beautiful region is located in north central Washington and now offers more than thirty wineries. 
Lake Chelan's 50-mile length acts as a natural conduit between the rugged mountain peaks up-lake and the lush, fertile down-lake valley.  Consistently ranked as one of the most pristine waters in the United States, at 1,486 feet, Lake Chelan is the third deepest lake in the nation.
Lake Chelan is the 11th AVA (American Viticultural Area) in Washington State.
Designated as an official American Viticulture Area (AVA) in 2009, Lake Chelan offers a one-of-a-kind wine tasting experience featuring wineries hugging the shores of a breathtaking lake.  Many of the wineries in the Lake Chelan appellation (a sub-appellation of the Columbia Valley AVA) leave their doors open year-round.
I visited the Lake Chelan Wineries on my way to British Columbia's Okanagan Valley wineries in Canada. Both of these wine regions were truly spectacular Vino con Vista Destinations!
Due to increased demand for cooler-climate wines, sites like Lake Chelan, Snipes Mountain, and especially the Columbia Gorge have seen increased plantings across a wide range of varietals.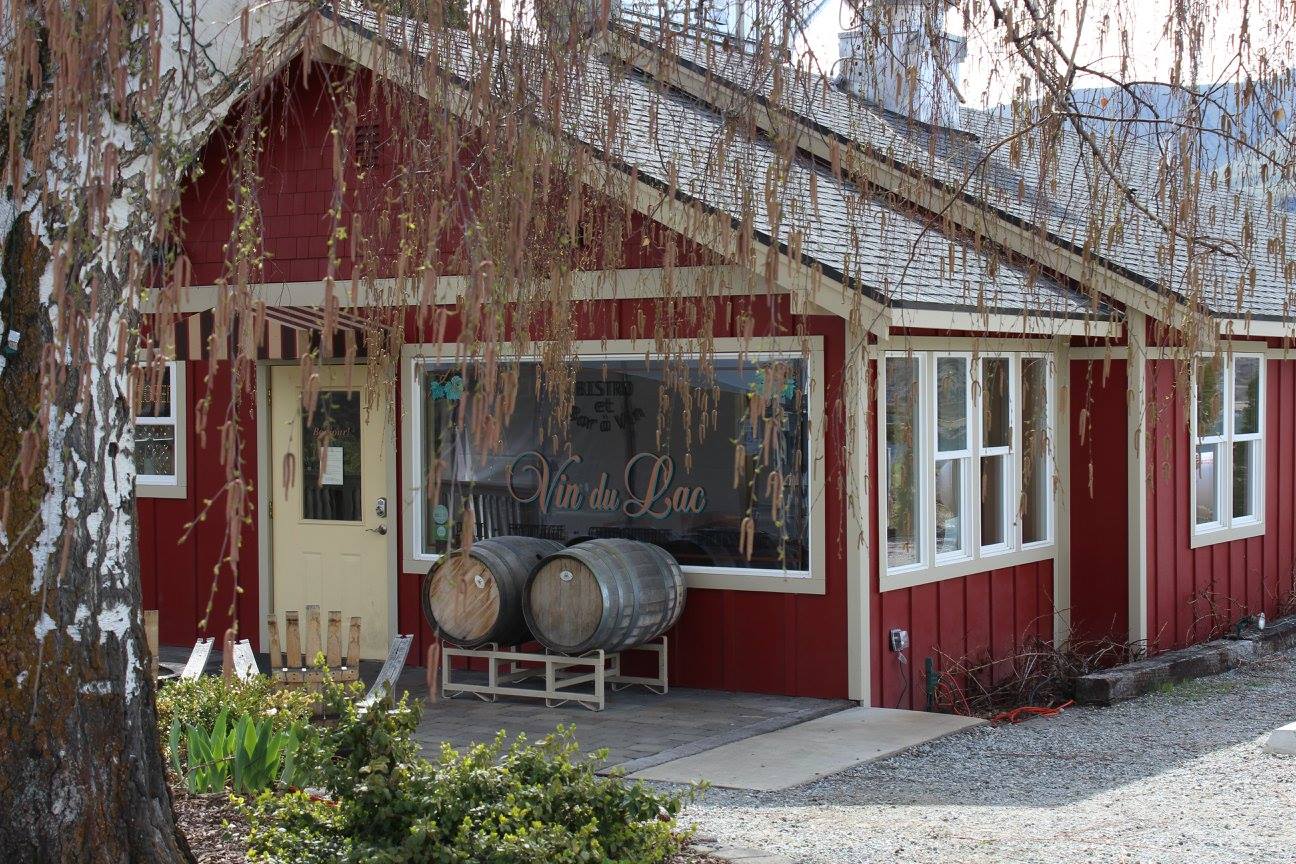 At wineries like Vin du Lac in Lake Chelan, they focus primarily on Pinot Noir, Cabernet Franc, Riesling and Gewurztraminer.
(509) 682-2882 OR 866-455-WINE
105 Hwy 150; Chelan, WA 98816
info@vindulac.com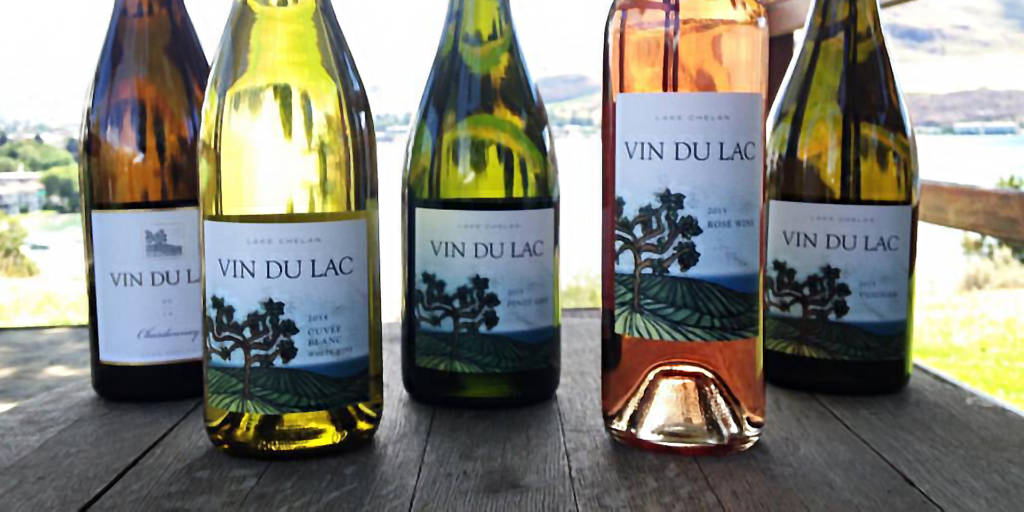 Check out their onsite gourmet bistro with the vintner and proprietor, Larry Lehmbecker for a spectacular Vino con Vista from the bistro patio.
More recently in the Lake Chelan Valley, growers have planted vineyards in the area with Syrah, Merlot, Malbec, Riesling, Pinot Gris, Gewürztraminer, as well as more Chardonnay and Pinot Noir.  The Valley has historically been a prime apple-growing region with warm days and cool nights and temperatures moderated by the deep waters of Lake Chelan.
http://assets.winespectator.com/wso/Maps/Washingtonmap.pdf
Dr. EveAnn Lovero writes Travel Guides @ http://www.vino-con-vista.com
Here are some interesting Washington Wine Facts:
Grapes Harvested2017 – 227,000 tons
57% Red  |  43% White2016 – 270,000 tons
2015 – 222,000 tons
2014 – 227,000 tons
2013 – 210,000 tons
2012 – 188,000 tons
2011 – 142,000 tons
2010 – 156,000 tons
2009 – 165,000 tons
2008 – 145,000 tons
2007 – 127,150 tons
2006 – 120,500 tons
2005 – 110,000 tons
2004 – 107,000 tons
2002 – 115,00 tons
2000 – 90,000 tons
1995 – 62,000 tons
1990 – 38,000 tons

Leading

 Varieties

Reds:  Cabernet Sauvignon, Merlot,
Syrah, Cabernet Franc, Malbec
Whites:  Chardonnay, White Riesling,
Pinot Gris, Sauvignon Blanc, Gewürztraminer

Additional Varieties

Aligoté, Barbera, Chenin Blanc, Cinsault,
Dolcetto, Grenache, Lemberger, Madeleine Angevine,
Malbec, Mourvèdre, Müller-Thurgau, Muscats – assorted,
Nebbiolo, Petite Sirah, Petit Verdot,
Pinot Noir, Rousanne, Sangiovese, Sémillon,
Siegerrebe, Tempranillo, Viognier, Zinfandel

Wine Production

17.5 million cases in 2017
50% white & 50% red

Industry's Statewide Economic Impact

Washington State's wine industry had a
total economic impact of $4.8 billion in
business revenues and $61.9 million
in state taxes in 2013.  It also supported more than
25,900 jobs throughout the state.
(Based on info from the August 2015 study
prepared by CAI, Community Attributes Inc)

*  Ranks 2nd nationally in premium
wine production

*  Averages 17.4 hours of sunlight per
day, about two hours more than in
California's prime growing region.

*   Washington's wine industry has a
national economic impact of $15
billion per year, according to a study
released in April 2012
by Stonebridge Research
of St. Helena, CA

Number of Licensed Wineries  

 2018 – 970+

2015 – 860
2013 – 739
2011 – 700+
2009 – 602
2008 – 550
2006 – 460
2005 – 360
2004 – 323   
2003 – 250
2002 – 208
1999 – 144
1993  –  80
1986  –  38
1981 –  19
1976  – 9    

Vinifera Acreage in Production

2016 – 60,000+ acres

2015 – 50,000 acres
2012 – 44,000 acres
2011 – 41,000 acres
2010 – 37,000 acres
2009 – 36,000 acres
2007 – 31,000 acres
2006 – 29,500 acres
2005 – 28,000 acres
2004 – 27,400 acres
2002 – 24,200 acres
1998 – 12,800 acres
1993 – 11,100  acres
1969 –  469 acres

Related articles