Bayou Bend is a 19 room mansion located along a bend in Buffalo Bayou in the Houston neighborhood called River Oaks. It has been converted to the Museum of Fine Arts of Houston (MFAH) house museum. It was built in 1927 by William Clifford, Ima and Mike Hogg who were the children of the first native Texan Governor Stehen Hogg. In 1926, They commissioned Houston architect John F. Staub to design the house. Miss Hogg and her brothers used this home, set on a gorgeous 14-acre estate to display their astounding array of American decorative arts, antiques and paintings. Their collections span three generations of American history from about 1650 to 1957. Bayou Bend opened to the public in 1966.
In 1957, Ima Hogg deeded Bayou Bend, its Park and contents to the Museum of Fine Arts of Houston. Displayed in the former home of Houston's remarkable  civic leader and philanthropist Ima Hogg (1882–1975), the collection traces the evolution of decorative style in America from the Colonial era to the late 19th century. Over 2500 objects are displayed throughout the luxurious mansion; one of the finest showcases of American furnishings, silver, ceramics, and paintings in the world. Ima Hogg lived in this house from 1928 until 1965 and died in 1975 at the age of 93.
The magnificent former home of Houston governor's daughter,  philanthropist and collector Ima Hogg, the 1928 John Staub–designed house is situated on 14 acres of organically maintained gardens in the historic River Oaks neighborhood. Miss Hogg created a series of gardens that were intended as outdoor rooms for living and entertaining including: Clio Garden (Muse of History), Diana Garden (Roman goddess of wild animals and the hunt), Euterpe Garden (muse of Music), Carla Garden, Butterfly Garden, etc. The Butterfly Garden was finished in 1942 and is hedged by boxwood filled with 3 shades of azaleas to create the butterfly's wings. The butterfly's body, antennae and outline of her wings are created with brickwork.
The gardens reflect her love of flowers and natural woodlands as well as her passion for classical objects with water features as focal points. River Oaks Garden Club (ROGC) has an annual Azalea Trail, the oldest continually running Azalea Trail in the nation. Two beautiful gardens maintained by two MFAH house museums—Bayou Bend and Rienzi—are part of Houston's annual Azalea Trail.
You can take an audio tour tour of the gardens accompanied by classical music. Using your smartphone, text BAYOU to 56512 and select "Music in the Gardens"
She selected the goddess Diana and two muses, Clio and Euterpe from Roman and Greek mythology to anchor her north gardens. The Euterpe Garden is pictured below. The classical music that pairs with this fountain is Claude Debussy's "Pagodes" from Estampes
The Euterpe Garden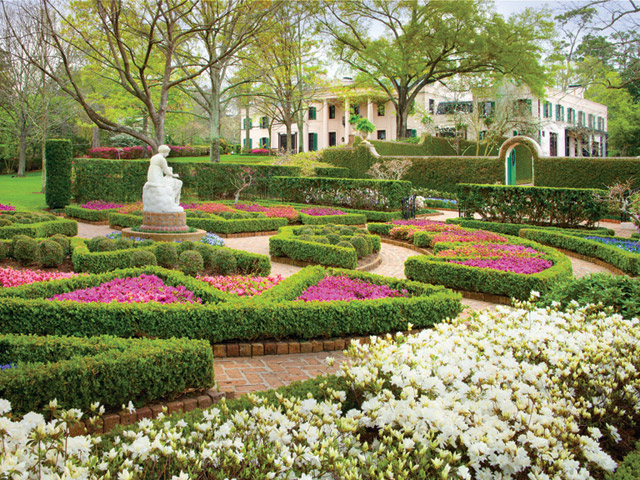 Ima Hogg and her brothers, Will and Mike, selected 14 acres of natural woodlands and winding ravines for their home in the newly developed Houston neighborhood of River Oaks. She began planning the gardens before construction began on the home in 1927. When you visit the gardens, you can witness her meticulous eye for detail, proportion, and scale; her keen sense of color; her hands-on, experimental approach to gardening; and her continuous personal supervision. Pictured below is the Diana Garden and fountain. At this garden, listen to Stravinsky's Pulcinella Suite from hid first Neoclassical ballet score.
The Diana Garden
Ima Hogg created formal gardens that reflect the Country Place era (1880–1920) in American landscape design. The Diana Garden below, was laid out between 1937 and 1939. The focal point is the marble statue of Diana, Roman goddess of wild animals and the hunt. A reflecting pool is positioned before Diana that shoots water from a fountain. At The Diana Fountain, you can listen to "Water Chute" from from Les Sports et Divertissements" composed by Eric Satie.
The Diana Fountain
General Information:
Enjoy this short video
, produced by 
Biography, 
with information about Bayou Bend's legendary founder, Ima Hogg; the extraordinary collection; and the beautiful, historic gardens.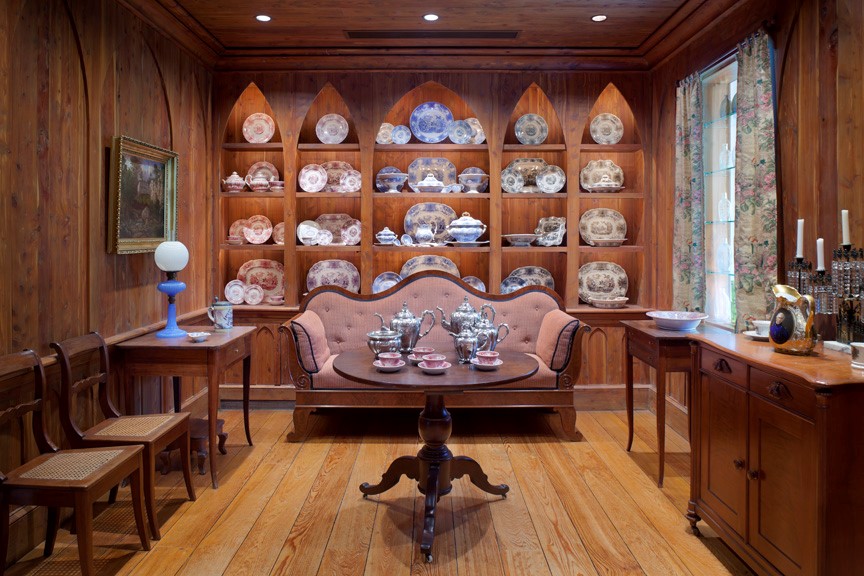 Bayou Bend Collection and Gardens, the MFAH house museum for American decorative arts and paintings, is a 10-minute drive from the Museum's main campus.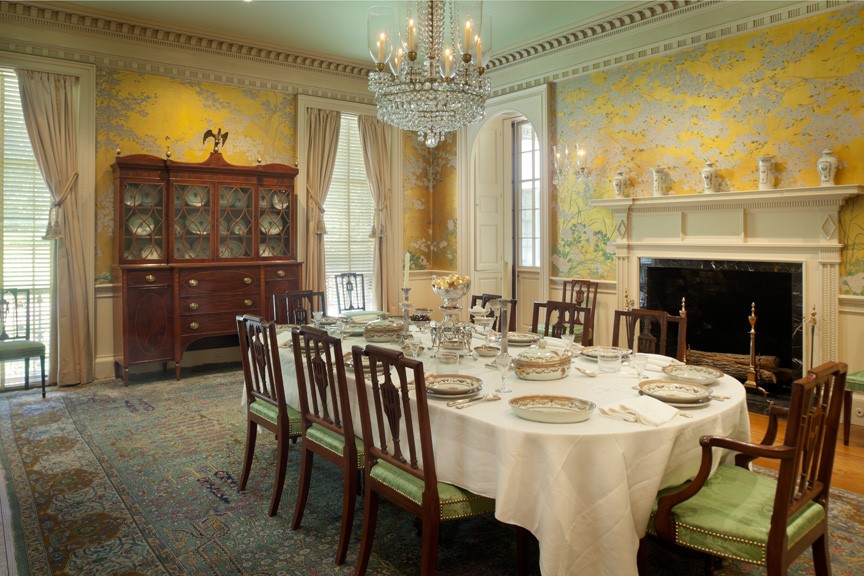 Ima Hogg (1882–1975) devoted her life to Houston's early civic, educational, and cultural institutions. She was also an astute and ambitious collector, determined to assemble the finest examples of American material culture from 1620 to 1870.  Bayou Bend opened to the public in 1966, quickly establishing itself locally and nationally as a cultural treasure.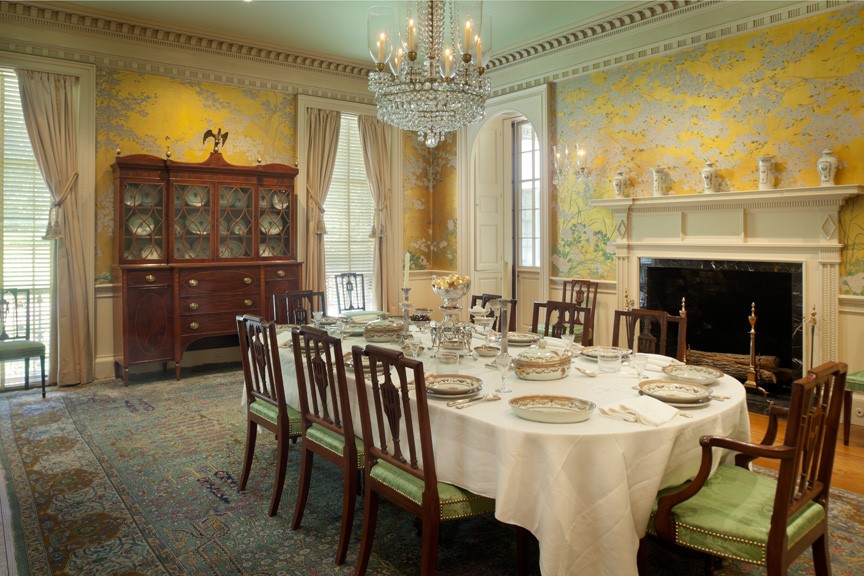 Today, nearly 2,600 objects installed in 28 period room settings showcase the evolution of American taste from the Colonial through the Victorian eras, including furnishings, paintings, silver, ceramics, and glass. In 2010, Bayou Bend opened a visitor center designed to be a modern gateway to the historic collections and gardens. The house is just a short walk away, through a bird sanctuary and over a suspension bridge that spans Buffalo Bayou.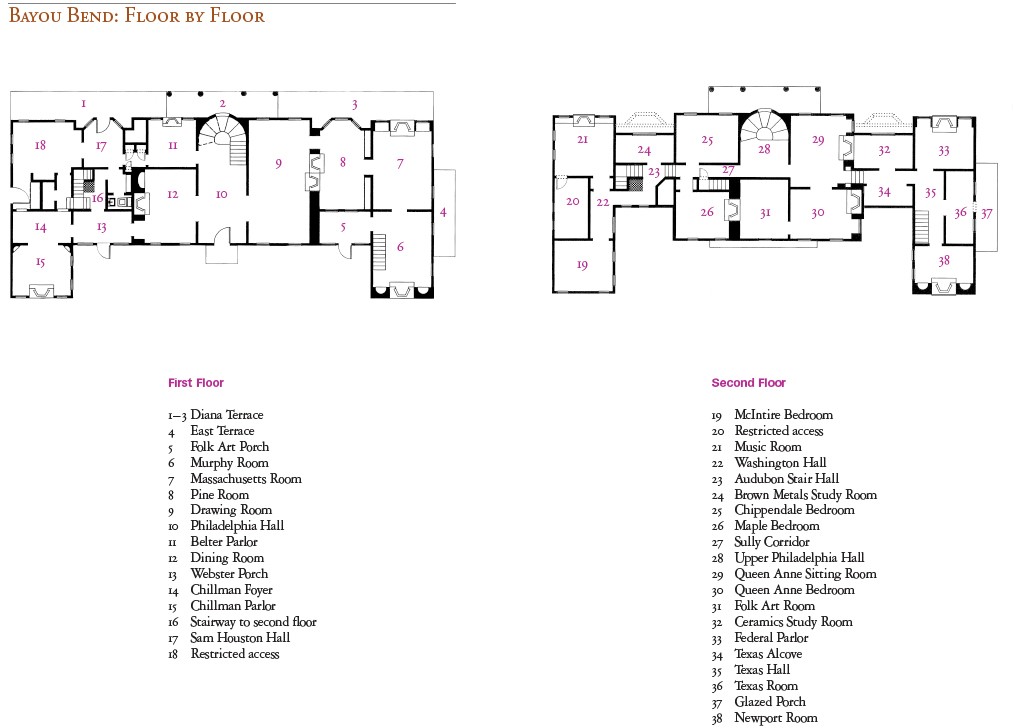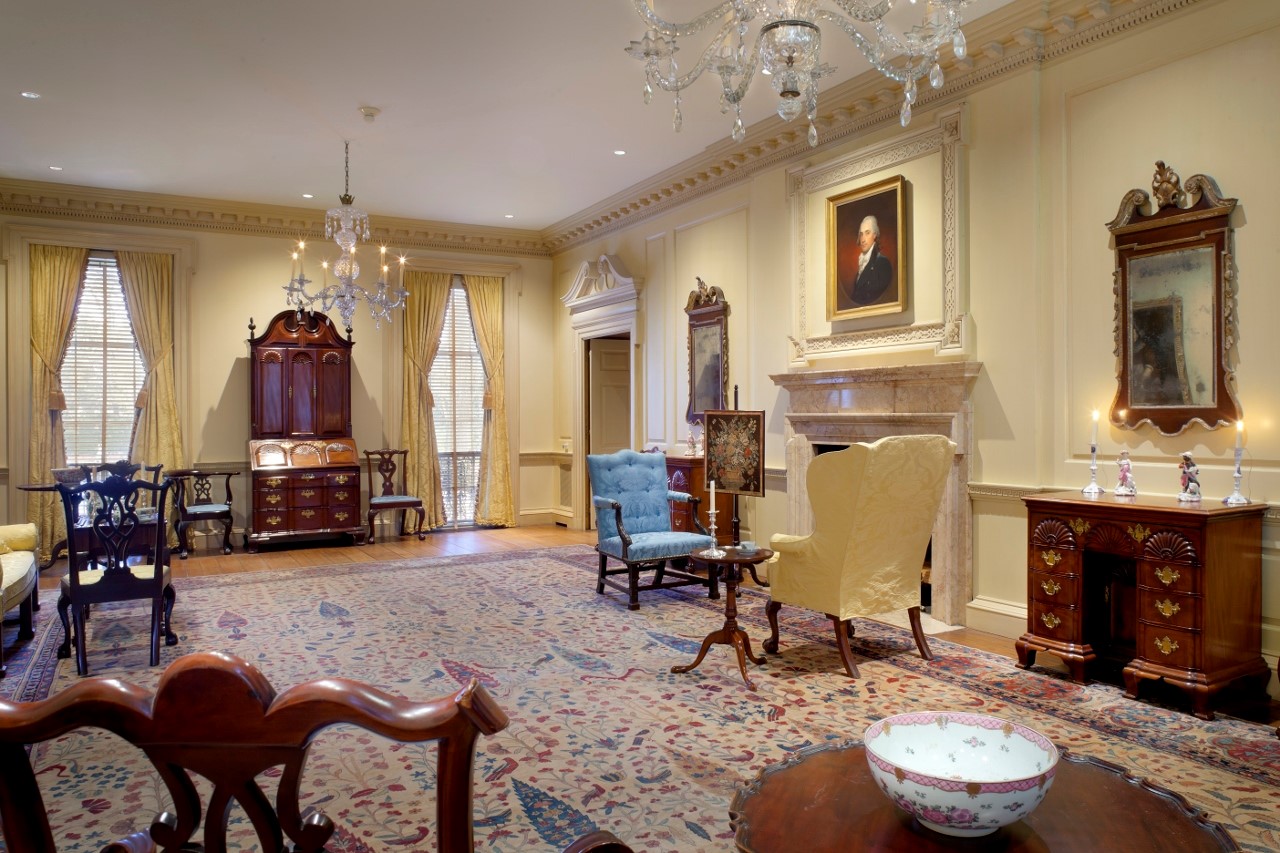 When you're in the neighborhood, you can dine at Brenner's Steakhouse on the Bayou. It's walking distance from the house and gardens.
WHERE:
1 Birdsall Street
Houston, TX 77007
 (713) 868-4444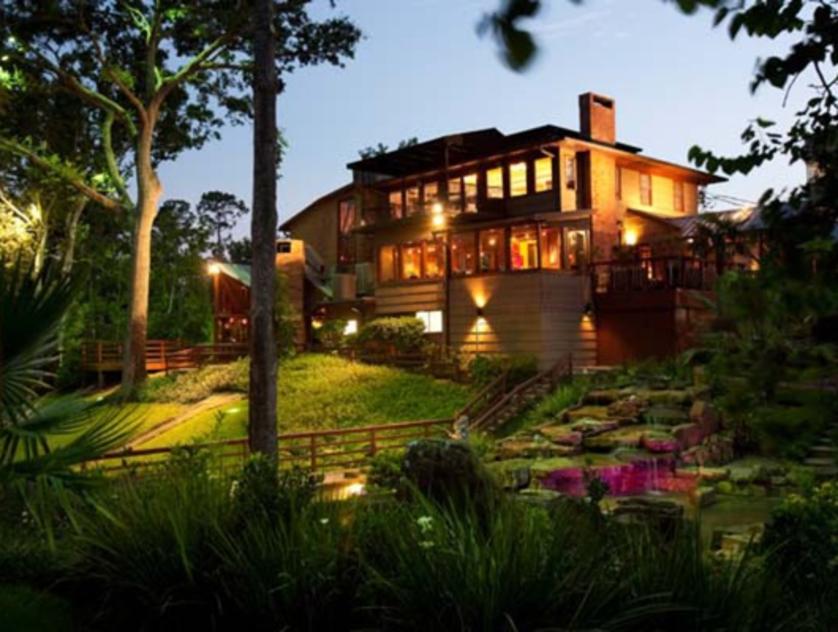 Another fun destination in the area is The River Oaks District. This high-end luxury outdoor shopping complex is like ROdeo Drive in terms of the stores you can find there. It is comprised of  252,000 square feet of retail space with boutique styled shops, restaurants, sidewalk cafes, and an iPic movie theater. 
WHERE:
713.904.1310concierge@riveroaksdistrict.com
You can shop at many of the world-renowned prestigious luxury brands including: Dior, Hermès, Roberto Cavalli, Brunello Cucinelli, Tom Ford, Stella McCartney, COS, Akris, Etro, and Joie. Shop for jewelry at Cartier, Chopard, The House of Harry Winston, Patek Phillippe at deBoulle and Van Cleef & Arpels.
Dining Options:
Global travelers can indulge in an outstanding menu of traditional and international cuisines at River Oaks District Houston. Choose from prime meat and seafood at Steak 48, authentic Italian fare at Taverna.
I like the classic French cooking and wines at Toulouse Cafe and Bar.  Restaurateur Alberto Lombardi's French bistro has tables that open right onto Knox Street with live entertainment outside. The menu includes many French Bistro classics: quiche, lobster bisque, French onion soup, frog legs, mussels, croque madame, and pommes frites.
Check out the innovative flavors of Le Colonial; serving a taste of French Colonial Southeast Asia from the 1920's. I love the Le Colonial in Chicago too.
After you see a movie at the luxurious iPic theater next door, head over to MAD if you're in the mood for tapas. It is owned by BCN partners Ignacio Torras and chef Luis Roger. You'll feel like your dining in a very swanky section of Madrid!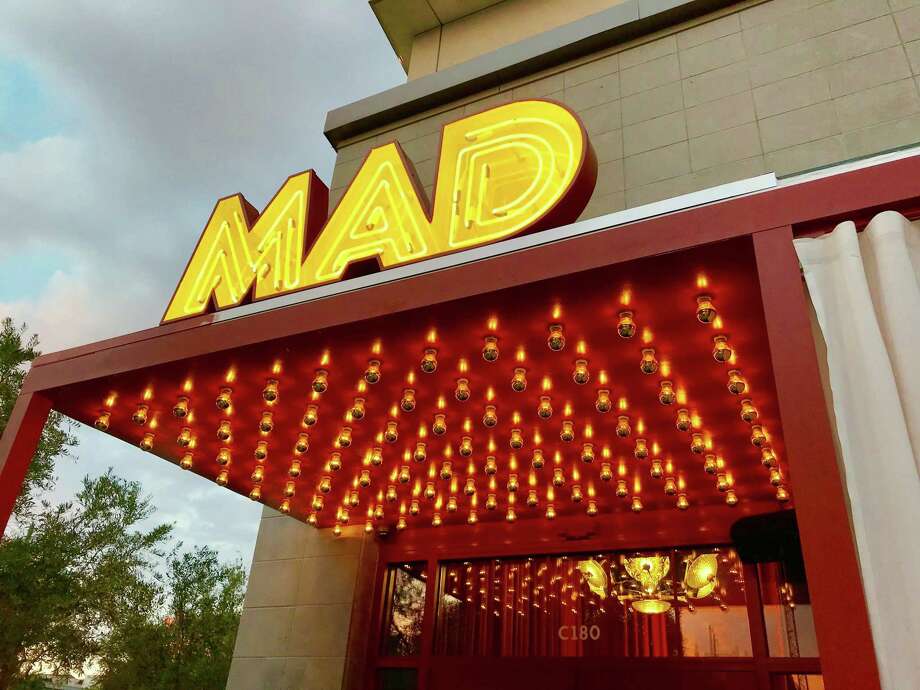 Stroll over to Amorino Gelato for dessert. The 25 flavors, which change seasonally, may include Brazilian banana, organic Sicilian citrus and Mawardi pistachio. We have one of these delightful gelato bars in Chicago too.
Happy trails from Dr. EveAnn Lovero at www.vinoconvistablog.me