If you're visiting Houston, head over to the intersection of Bagby Street & Franklin Street where you can visit the George Bush Monument. It's basically across the street from the downtown Aquarium in Sesquicentennial Park  along the banks of the Buffalo Bayou.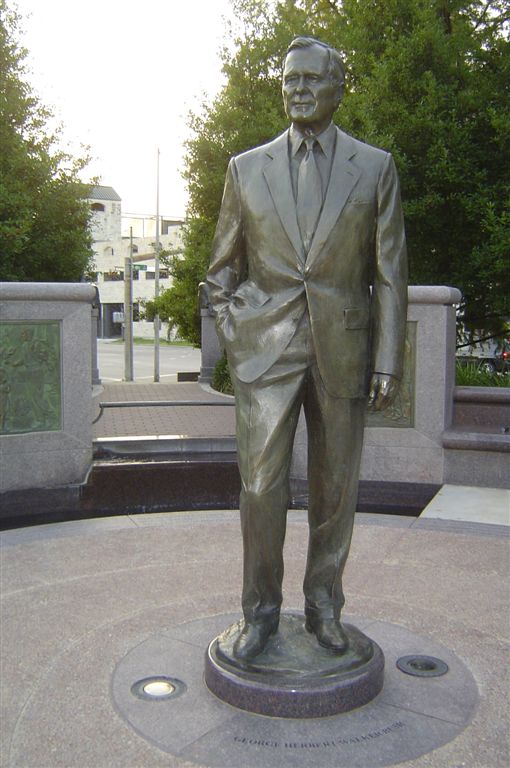 The eight-foot bronze sculpture of  former president George H.W. Bush by artist Chas Fagan of Charlotte, North Carolina. Chas Fagan is an American artist and sculptor; known for painting oil portraits of 45 U.S. Presidents. The portraits are part of C-SPAN's "American Presidents: Life Portraits exhibit which has been touring the United States since 1999."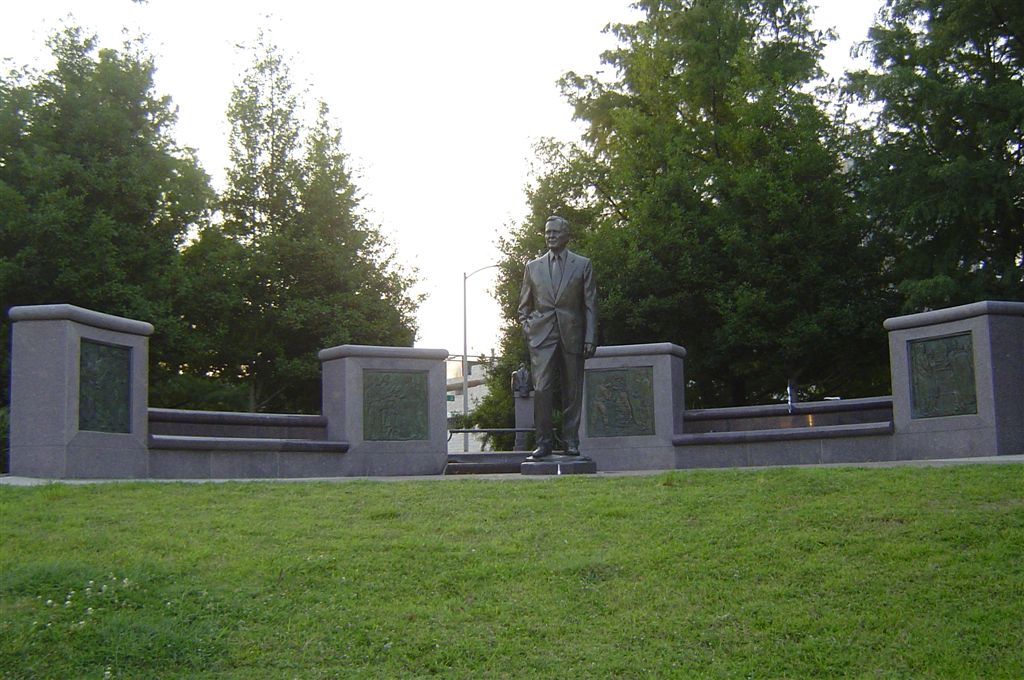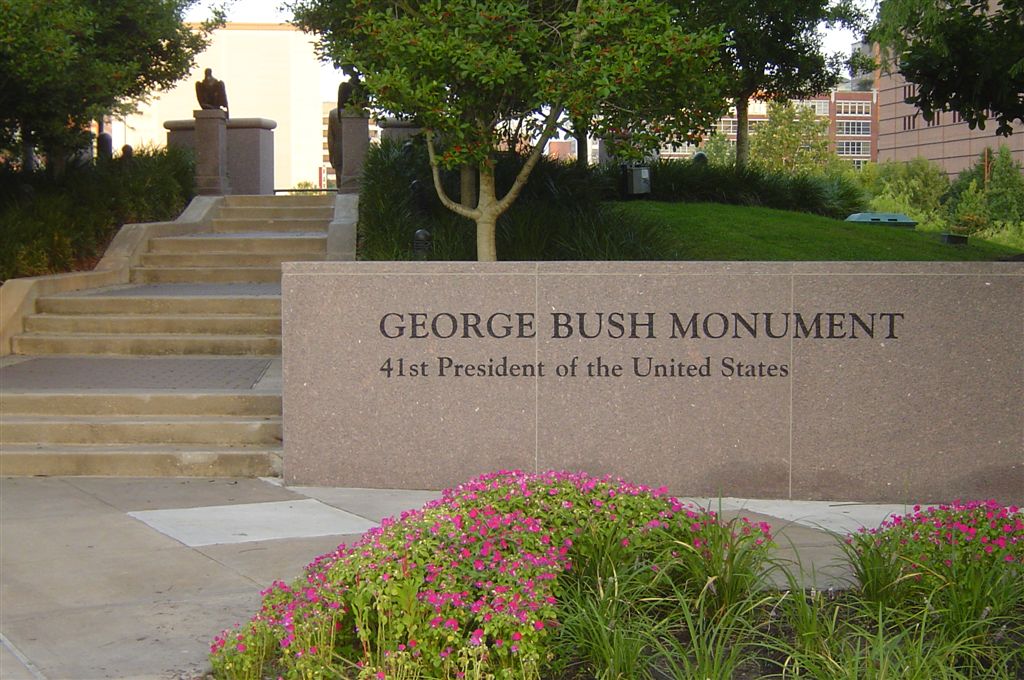 There is a semicircular wall behind the bronze presidential statue of four bas-reliefs by Houston artist Wei-li "Willy" Wang that depict four separate elements of his life:
President Bush as a Navy pilot in World War II;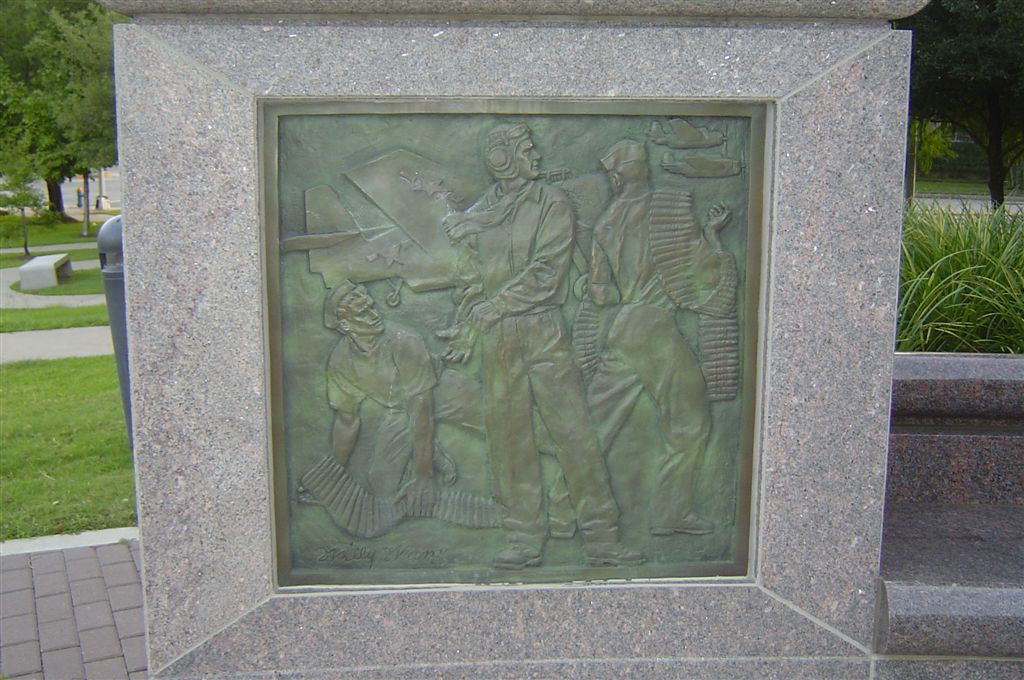 Bush as a Houston oilman and member of Congress;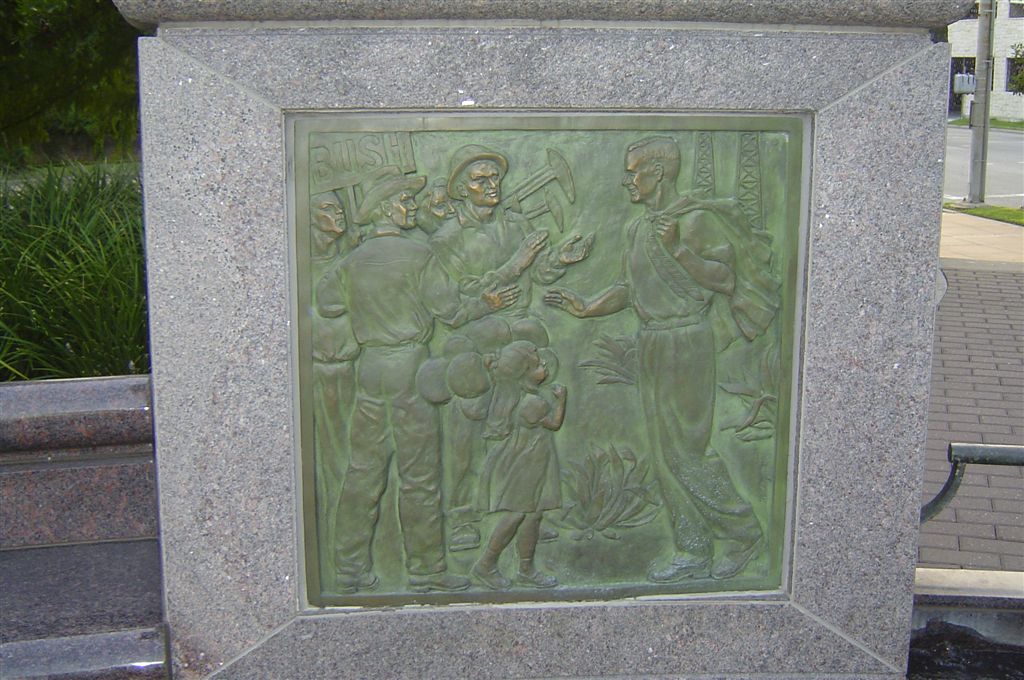 Bush with Mikhail Gorbachev in managing the peaceful end of the Cold War;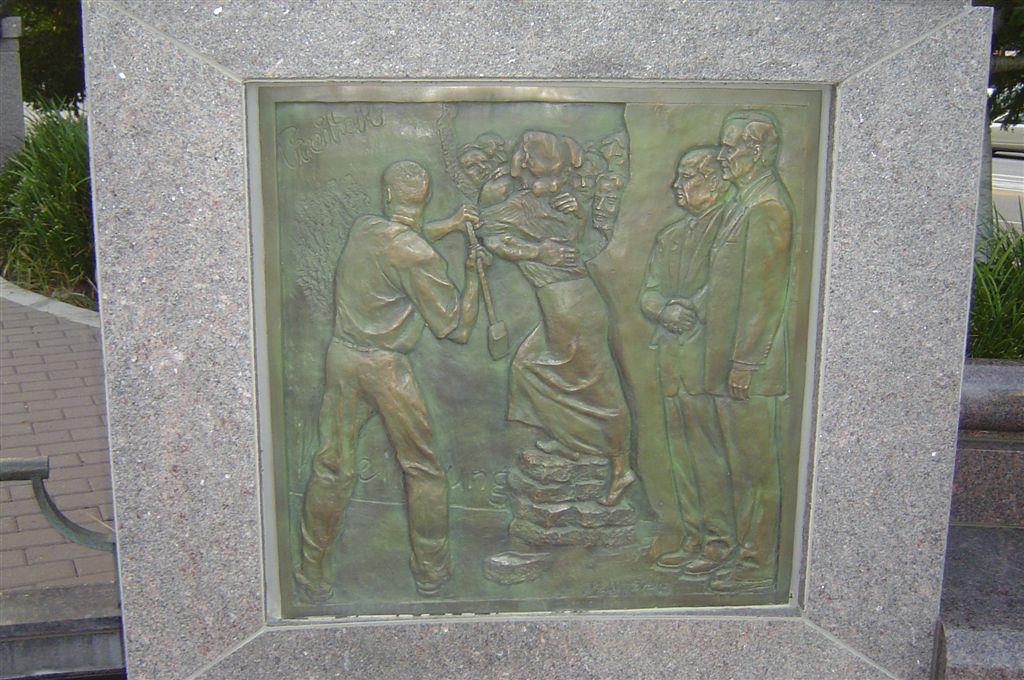 and Bush with his wife Barbara attending the Inaugural of their oldest son as 43rd president.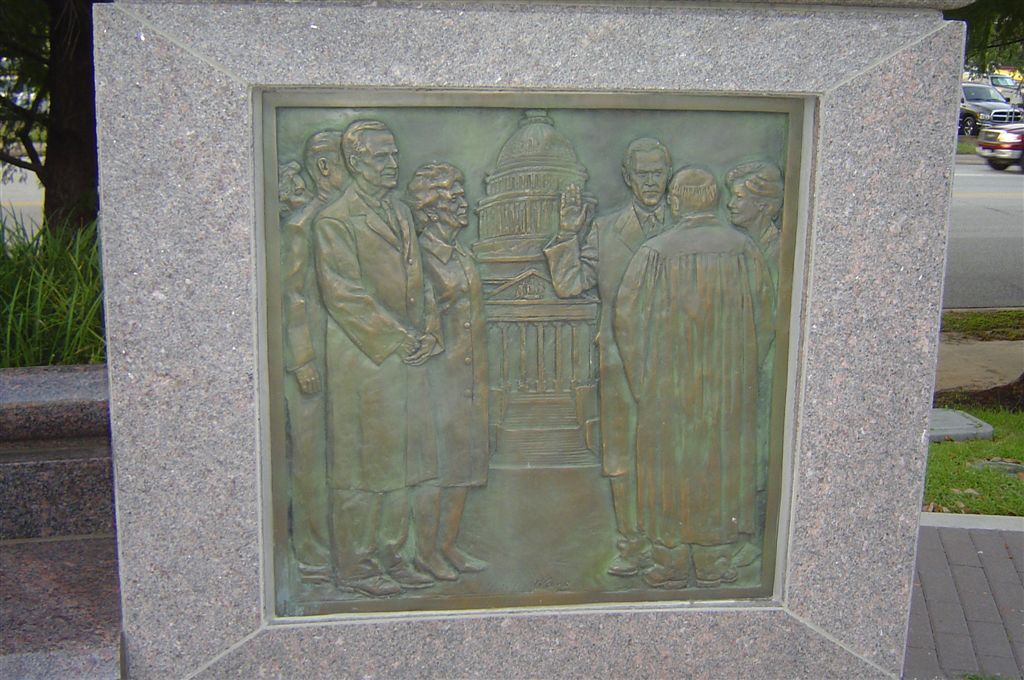 For more than 25 years, beginning on the day he left the presidency, George H.W. Bush and his staff occupied Suite 900 on the top floor of a nondescript Memorial Drive office building in Houston.
There is also an 8-foot-tall bronze statue of Bush called  "Winds of Change" at the George Bush Airport in Houston.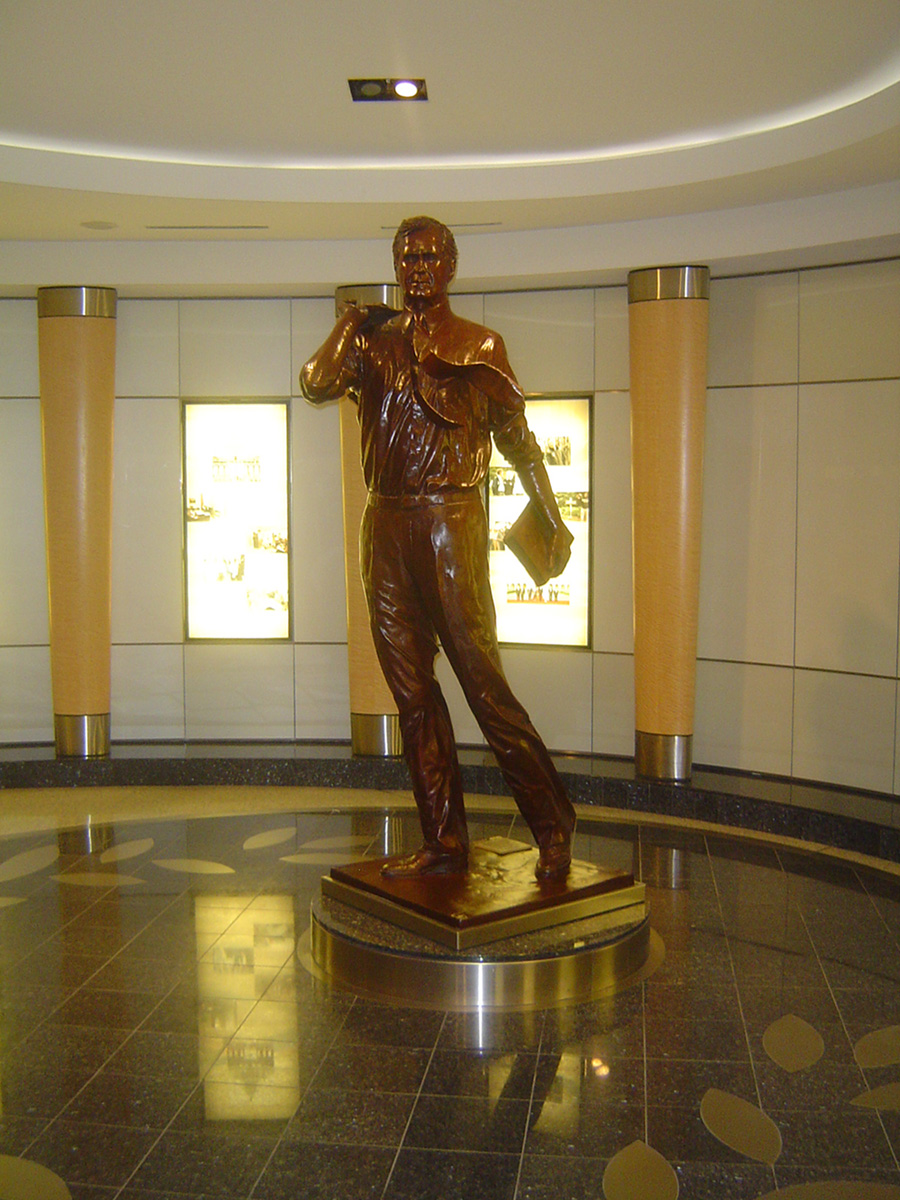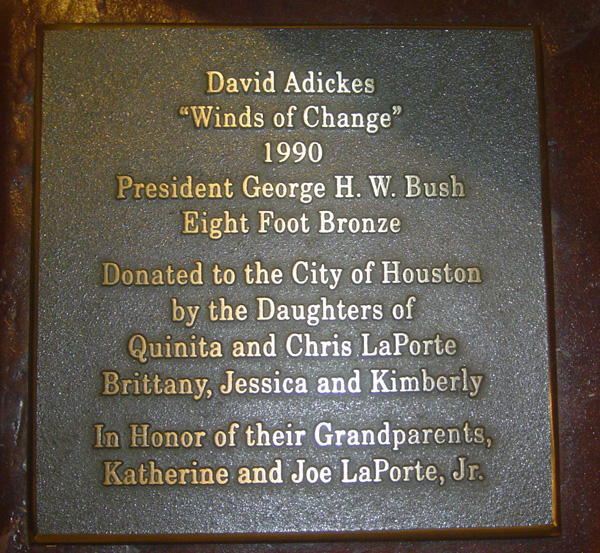 I'm a big fan of Presidential Libraries so I'm planning on visiting the George H.W. Bush Presidential Library and Museum,  It's the tenth U.S. presidential library, and was completed in 1997.
 It contains the presidential and vice presidential papers of Bush and the vice presidential papers of Dan Quayle. The library is located on a 90-acre site on the west campus of Texas A&M University in College Station Texas about 2.5 hours from Houston. It's 90 miles northwest of Houston and 87 miles northeast of Austin. It's and burial site George and Barbara Bush. Texas A&M University also hosts the Bush School of Government and Public Service,
George H. W. Bush died on November 30, 2018 at 94 years old in his Houston home,