Portugal is one of the most beautiful countries in the world with a massive Atlantic Coastline and over 250 indigenous grape varieties that produce wine with an impressive array of flavors! Most Portuguese wines are blended to produce a desirable flavor profile.
An overview of the Portugals country's 14 major regions, from Vinho Verde and the Port-producing Douro Valley to Dâo, Lisboa (formerly Estremadura) and Alentejo.
Alto Douro Wine Region is a UNESCO World Heritage Site
The wild and beautiful part of Northern Portugal lends itself to the production of extraordinary wine grapes. The steeply shelved slopes of the River Douro with schist and granite soil is ideal for red and white, fortified and unfortified wines. The Douro Region is divided into 3 geographical sections: Baixo Corgo, Cima Corgo and Douro Superior towards the Spanish border. Vintage port is made in the best years and is bottled afte 2 years in the barrel. Port comes in a variety of styles from young, fruity white, tawny and ruby to the finest and most expensive vintage Ports and aged tawny port. Many producers in this spectacular region welcome visitors so check out www.rvp.pt to schedule a visit.
"Wine has been produced by traditional landholders in the Alto Douro region for some 2,000 years. Since the 18th century, its main product, port wine, has been world famous for its quality. This long tradition of viticulture has produced a cultural landscape of outstanding beauty that reflects its technological, social and economic evolution." UNESCO
Watch this video of The Alto Douro Wine Region: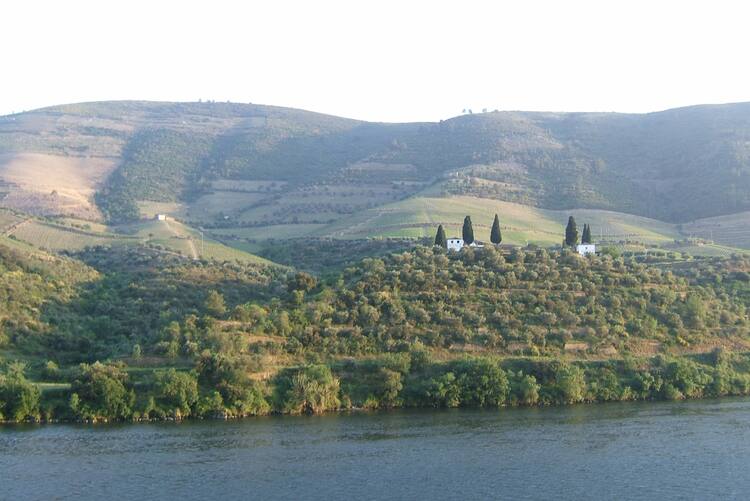 https://whc.unesco.org/en/list/1046/video/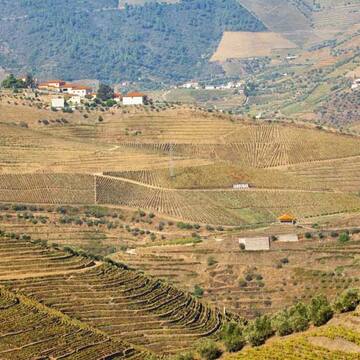 To better understand the Wine Regions in Portugal, here's a Wine Spectator Map:
After you visit the Alto Douro Wine Region World Heritage Site you should definitely visit Lisbon. Then schedule enough time in Portugal to explore central Portugal's magnificent coast and charming villages. Visit the quaint streets of Sintra, a UNESCO World Heritage Site, known for the captivating Pena Palace. Then head to the coast where you can soak up the sun in the famous beach town of Cascais.
Take the wine road to the coastal Lisboa wine region north and west of  Lisbon. Choose from the Rota dos Vinhos de Bucelas or The Rota da Vinha e do Vinho de Lisboawhich has 3 options: Quintas de Alenquer, Linhas de Torres and Obidos. Check out this site for more information:
There are 2 Wines of Portugal Tasting Rooms that will allow you to taste wine from some of Portugal's 14 wine regions and 31 Denomination of Origin areas. Taste some amazing blends from some of the 250 native grape varieties. Visit the Wines of Portugal Lisbon Tasting room in the Sala de Provas de Lisboa or the Porto Tasting Room in the Sala de Provas do Porto.
Portugal's Terroir is very diverse because it is so long and narrow and borders the Atlantic Ocean. From north to south, from east to west, from mountain to maritime vineyards, hot and dry or cool and green.  In every style, from sparkling to fortified port, from crisp dry whites to elegant reds Portuguese wines are unique.
Portugal has a long history of grape growing:
Grapes are thought to have been grown in the land that is now Portugal for at least 4,000 years. The Phoenicians probably introduced wine-making to the south, and the Romans spread vine cultivation and wine-making further north as they drove out the northern Celts. Christianity arrived in the second century AD, incorporating wine into Portugal's ceremonies.
Here's a video from the Wines of Portugal Roadshow:
Portugal produces primarily rich whites and big reds. Here are some of the world's major wine-producers: