The first Art Institute exhibition devoted to Édouard Manet in over 50 years focuses on the transformation of the artist's style in his later years. He was one of the first 19th-century artists to paint modern life, and a pivotal figure in the transition from Realism to Impressionism.
Get tickets at The Art Institute of Chicago. The show runs through Sept. 8, 2019.
In his famous painting Olympia (1863), her pose was based on Titian's Venus of Urbino (1538). The painting is also reminiscent of Francisco Goya's painting The Nude Maja (1800).
Jeanne (Spring) 1881, depicts the actress Jeanne Demarsy wearing a day dress sprinkled with flowers and trimmed with lace with her lovely parasol.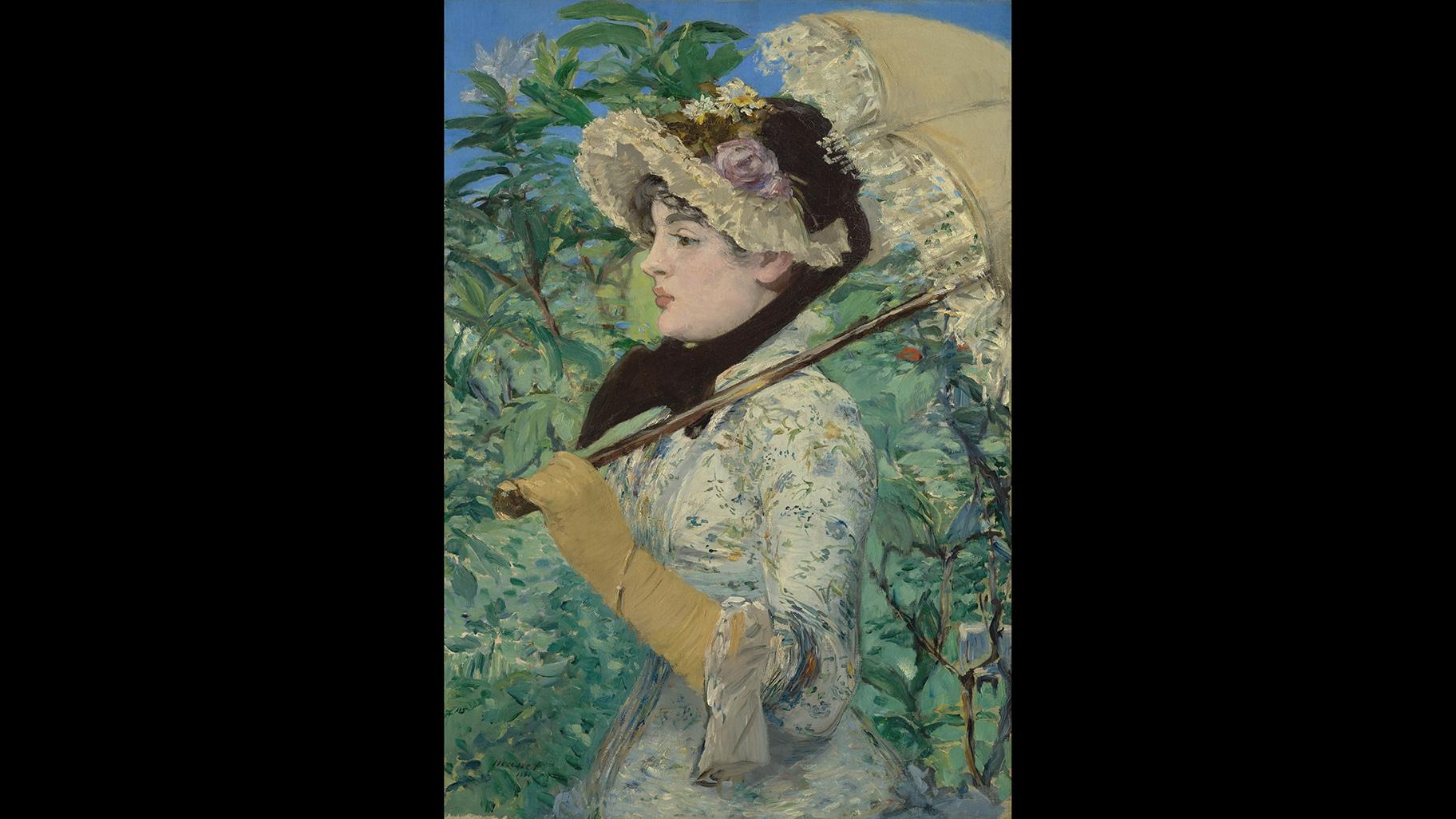 By the late 1870s, when this exhibition begins, Édouard Manet had become recognized as a painter of modern life.
Throughout his career, Manet aimed to show his work at The Salon; the official annual exhibition of the Paris art world. He was friends with the other Impressionists: Degas, Monet and Renoir. Unfortunately, he never truly joined their ranks. He painted "Boating" in 1874, the first year that the Impressionists organized their first exhibition but he chose not to show this painting until the 1879 Salon.
"In the Conservatory" 1877-1879, shows a couple with matching wedding bands. Many have identified the couple as Jules and Charlotte Guillernet who managed a fashion business headquartered in Paris.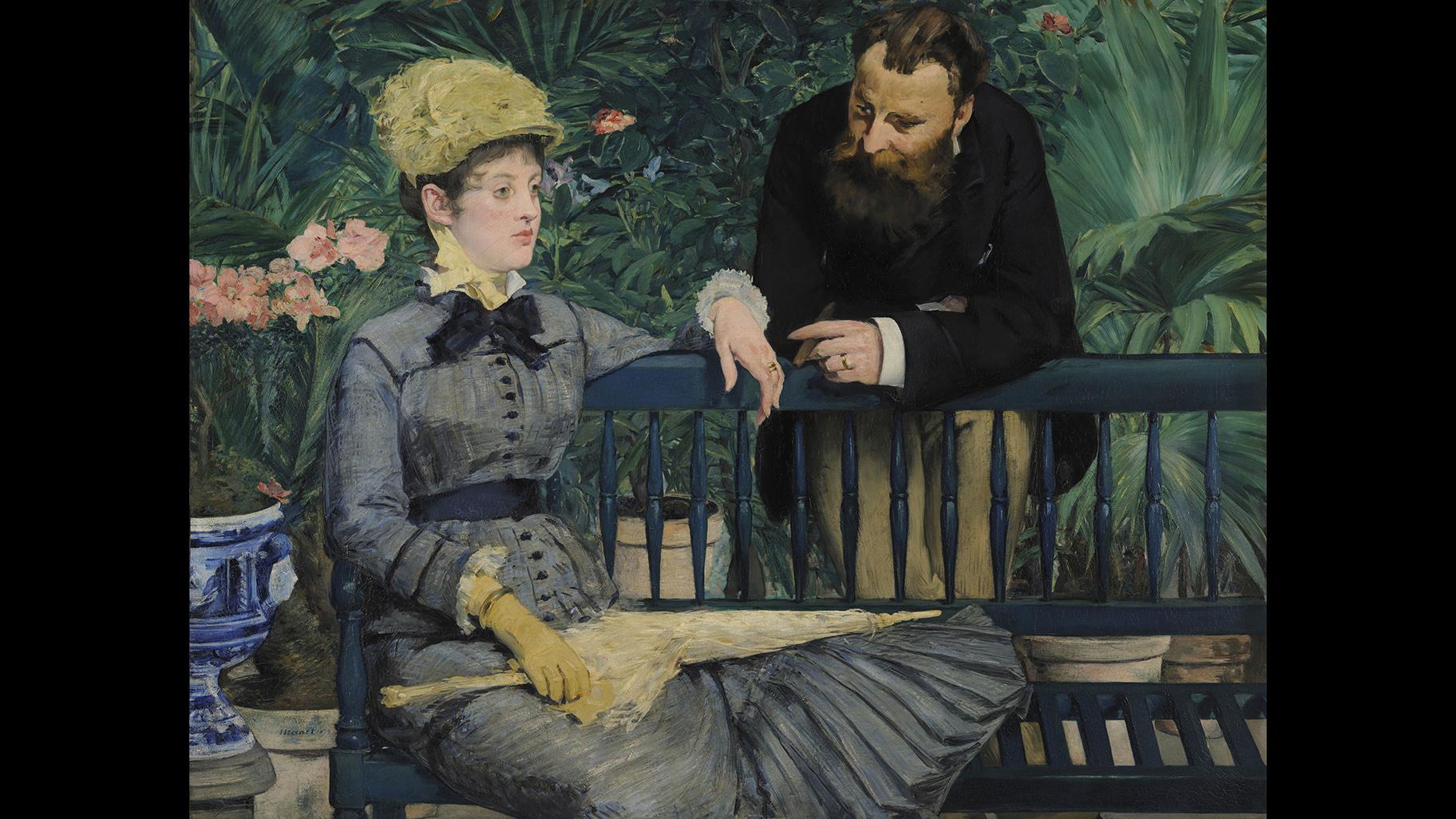 "Manet and Modern Beauty" also has a collection of the flower paintings cherished by his friends, scenes of country life and illustrated letters that he wrote.
"The House at Rueil" (1882) is the only signed and dated painting that he made in his rented house west of Paris.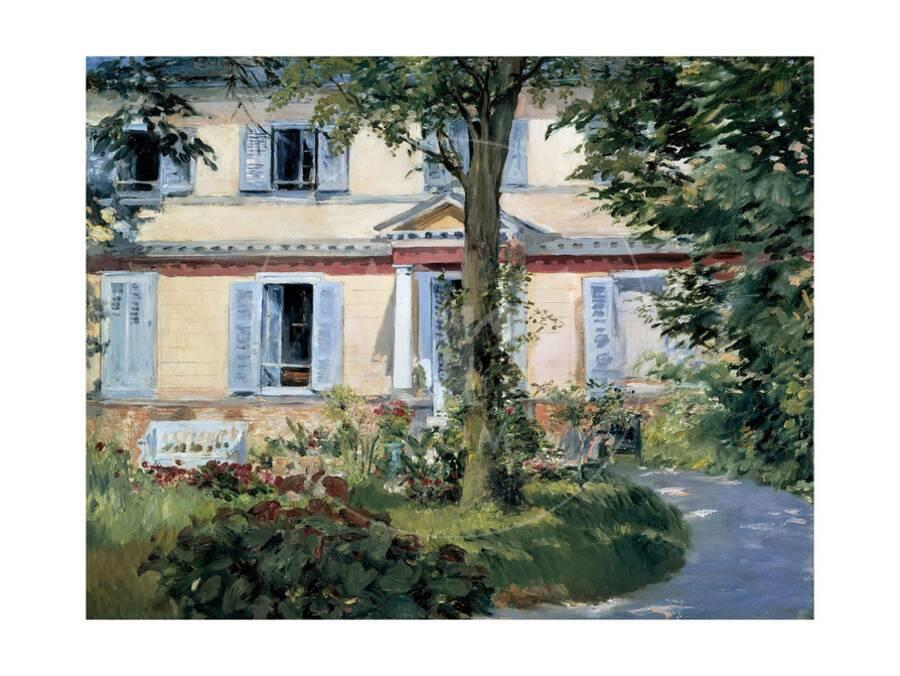 His still life "Vase of White Lilacs and Roses" was painted on  February 28, 1883, two months before his death. He developed gangrene in his left leg and it was amputated on April 30th. Edouard Manet died at age 51 in 1883 at home in Paris.
"Portrait of Emilie Ambre as Carmen" (1880) shows the Algerian born opera singer dressed as the title role of George Bixet's "Carmen".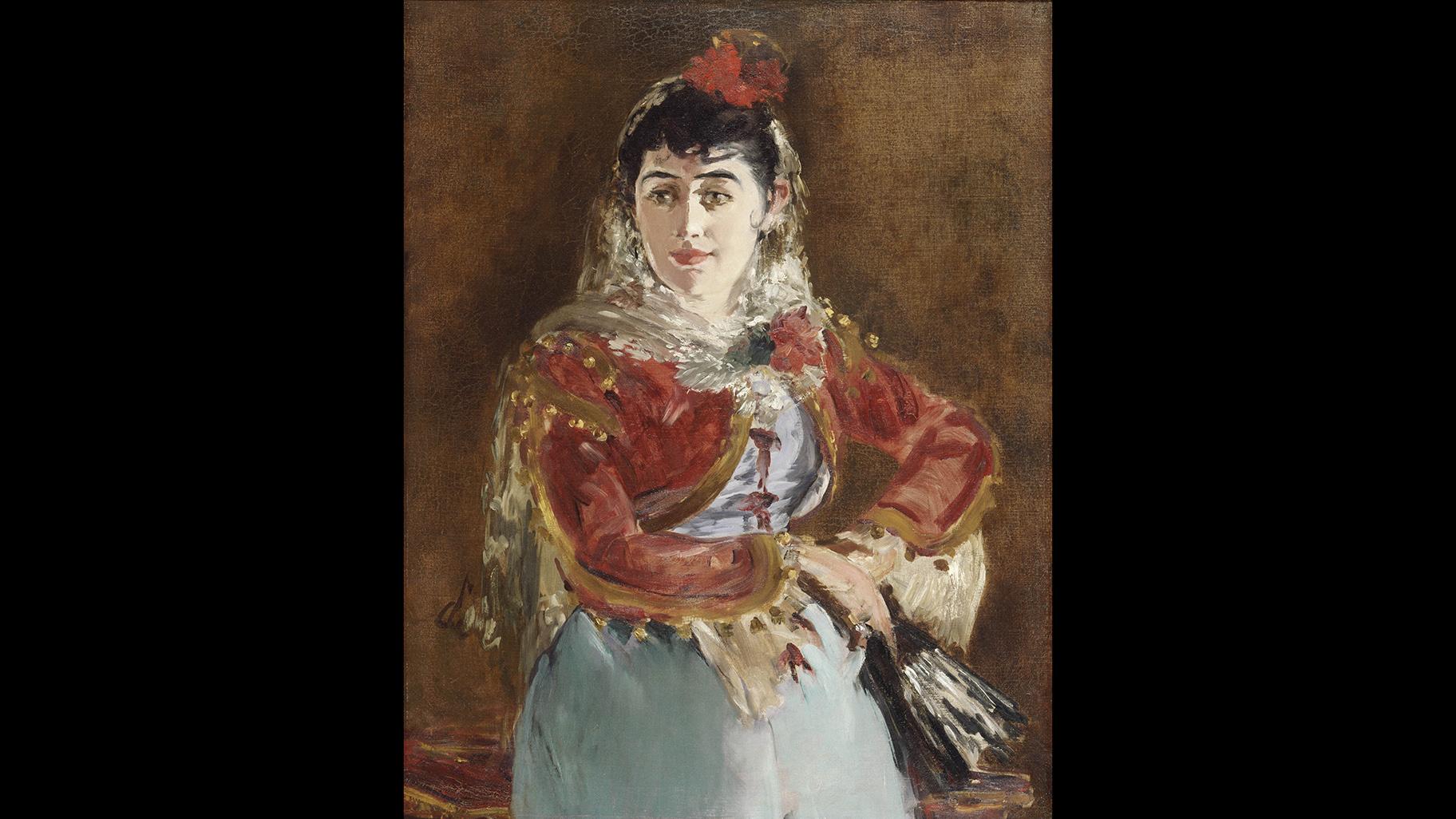 Manet's paintings of café scenes are observations of social life in 19th-century Paris. People are depicted drinking beer, listening to music, flirting, reading, or waiting.