Take the Chicago History Museum's Graceland Cemetery Tour for Halloween
Graceland was established in 1860 by Thomas Bryan, a lawyer with a successful Chicago practice. He purchased its original 80 acres and received a perpetual charter from Illinois in 1861, and soon hired prominent landscape architect H.W.S. Cleveland to plan its park-like ambiance. It is considered the "Cemetery of Architects"; architects from the traditional to the father of skyscrapers and modern masters take center stage. "Graceland offers fascinating stories of private eyes and public figures, baseball and boxing greats, merchants and inventors and other unique individuals."
"Self-guided theme tours through Graceland Cemetery can focus on Chicago's great architects and their influence, the city's turbulent history, its powerful and inventive citizens, or the Cemetery's natural beauty. A road map is available at the Graceland office, near the historic entrance."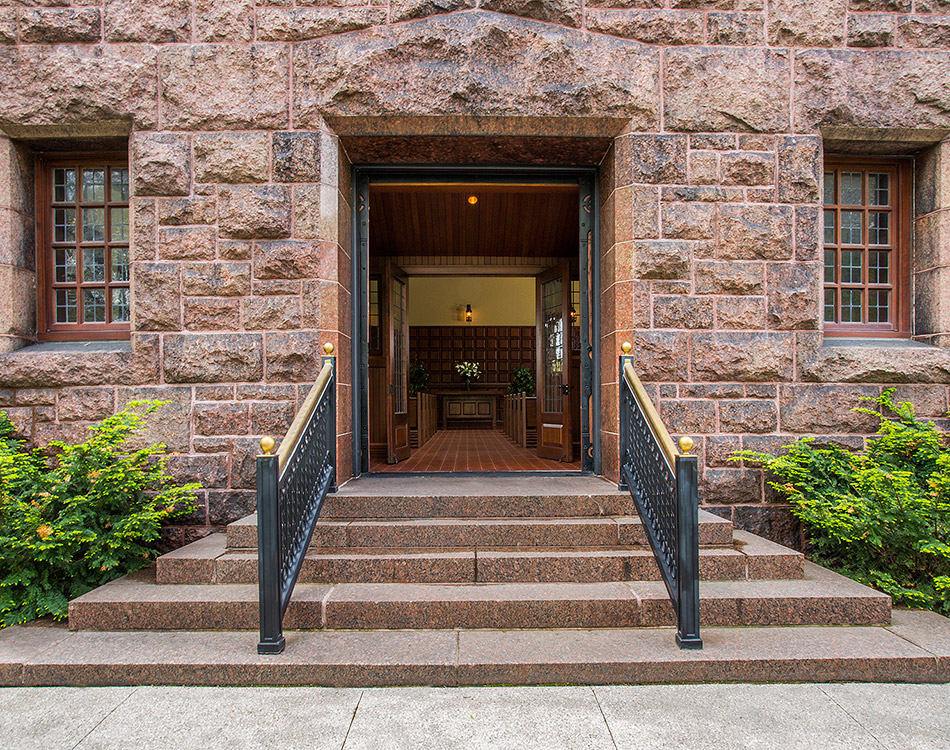 The Chicago History Museum offers guided tours of historic Graceland Cemetery. Established in the 1860s, Graceland is the final resting place of prominent Chicago luminaries, including Louis Sullivan, George Pullman, Marshall Field and Mary Hastings Bradley. Graceland is also known for tombs and memorials of special architectural interest, such as the Getty Tomb, the Schoenhofen Pyramid Mausoleum, and Lorado Taft's bronze sculpture, "Eternal Silence."
Historian Al Walavich leads tours of Graceland Cemetery and Pamela Bannos, creator of the "Hidden Truths" project about the city's first municipal cemetery presents "Garden of the Dead: The History of Lincoln Park's Elusive Graves," with tales of grave robbers.
Graceland Cemetery tours are 10 a.m.-noon and 1-3 p.m. Oct. 25; 10 a.m.-noon Oct. 26; and 1-3 p.m. Oct. 31. "Gardens of the Dead" tour is 8-10 p.m. Oct. 28. Tickets $40; 312-642-4600 or chicagohistory.org
Graceland Cemetery Walking Tour
Chicago History Museum
1601 N. Clark St.
Chicago, IL 60614
312-642-4600
chicagohs.org
Graceland Cemetery's Self-Guided Tours
Graceland offers historic maps and guidebooks–complimentary or for a small fee–in the cemetery office, which is open Monday through Saturday, 8:30 am to 4:30 pm. for a self-guided tour.
Graceland Cemetery
4001 N. Clark St.
Chicago, IL 60613
773-525-1105
gracelandcemetery.org
Chicago Architecture Foundation Cemetery Tours
Chicago Architecture Foundation regularly offers tours of notable cemeteries: Graceland, Rosehill and Oak Woods on the South Side.,  Chicago Architecture Foundation, 224 S. Michigan Ave.; most cemetery tours are $15 for two hours at 312-922-3432 or architecture.org
The Chicago Architecture Foundation offers walking tours that focus on the architectural history of monuments, statues and tombs of Graceland Cemetery.
They also offer tours of Rosehill Cemetery, whose grounds feature buildings designed by W. W. Boyington historic Tiffany windows. You can visit Lake Forest Cemetery, where filmmaker John Hughes is buried.
There are also excursions to the Oak Woods private. There is a Confederate mound and resting place of notable Chicago African-Americans Jesse Owens, Harold Washington and Ida B. Wells. Thousands of Confederate soldiers and prominent African-American civil rights pioneers are buried there.
Chicago Architecture Foundation Tours
224 S. Michigan Ave.
Chicago, IL 60604
312-922-3432